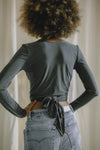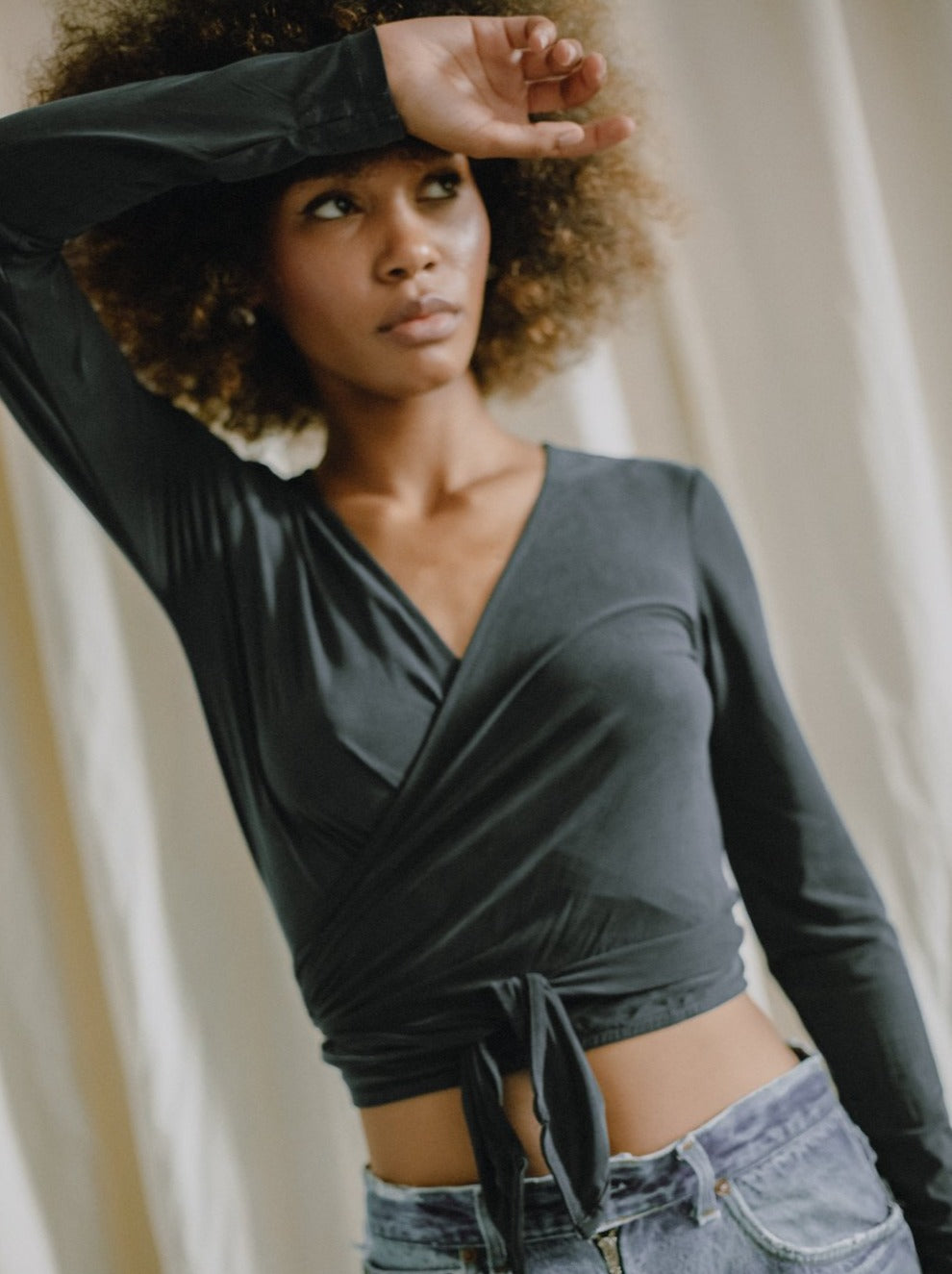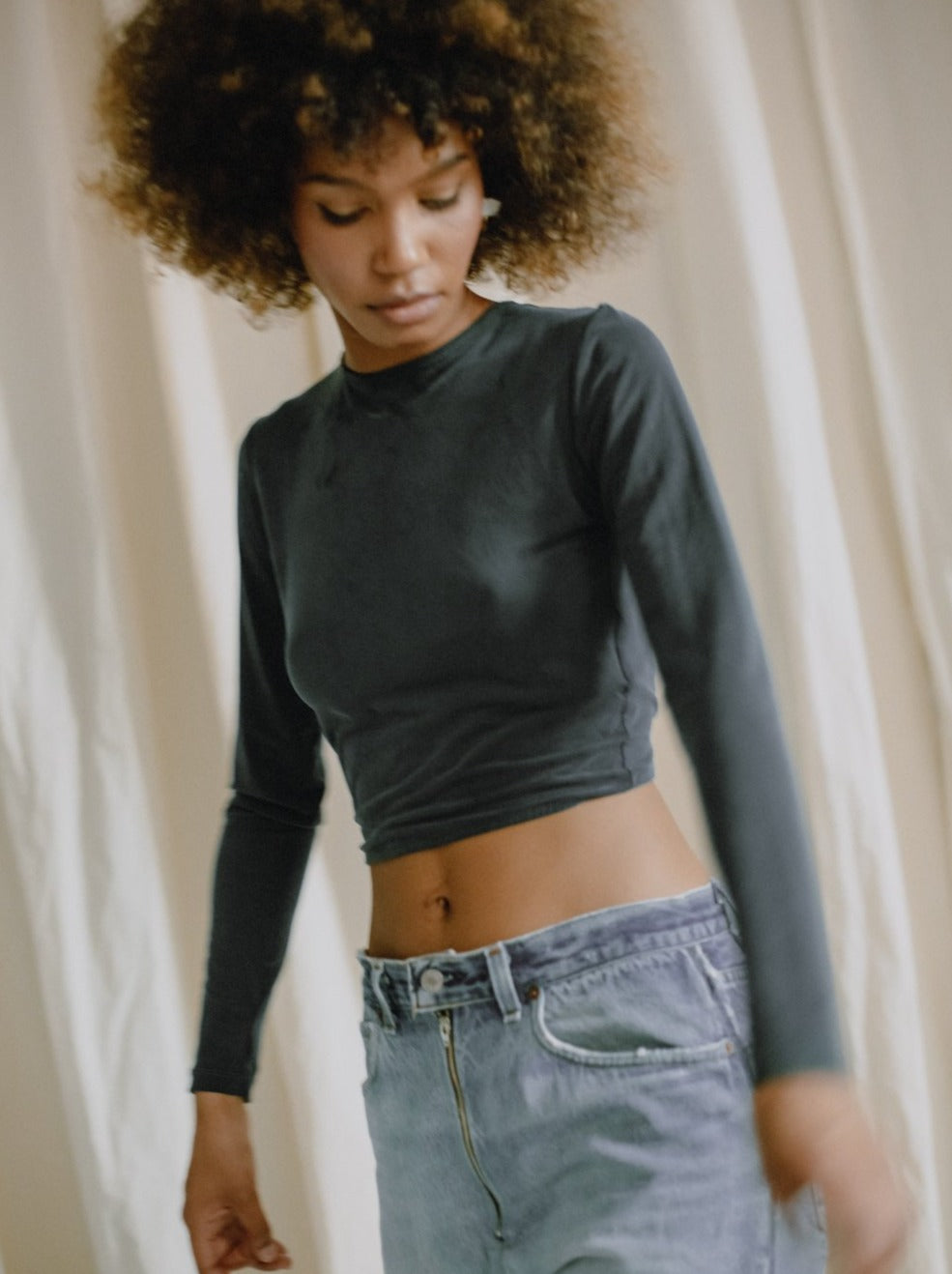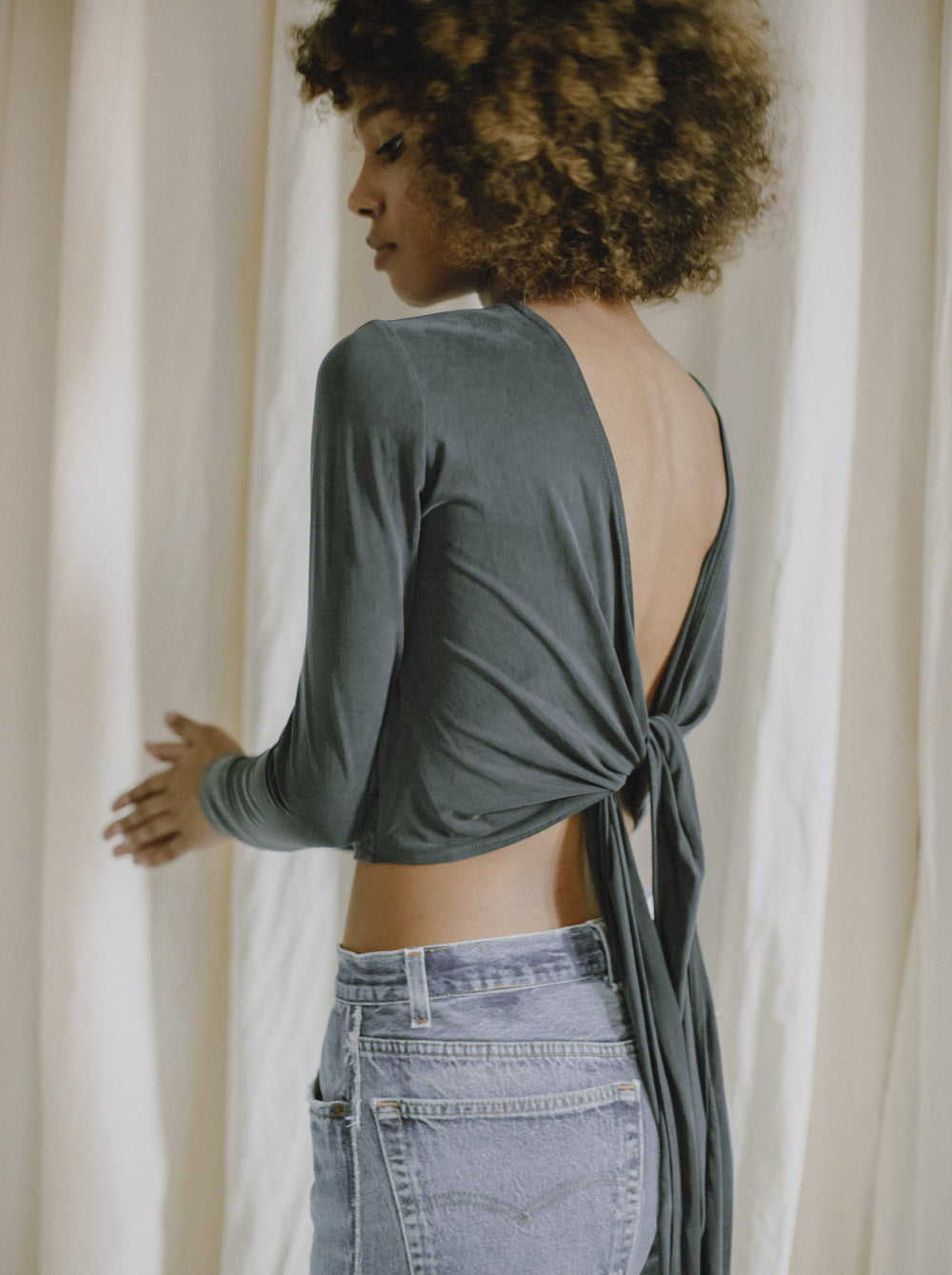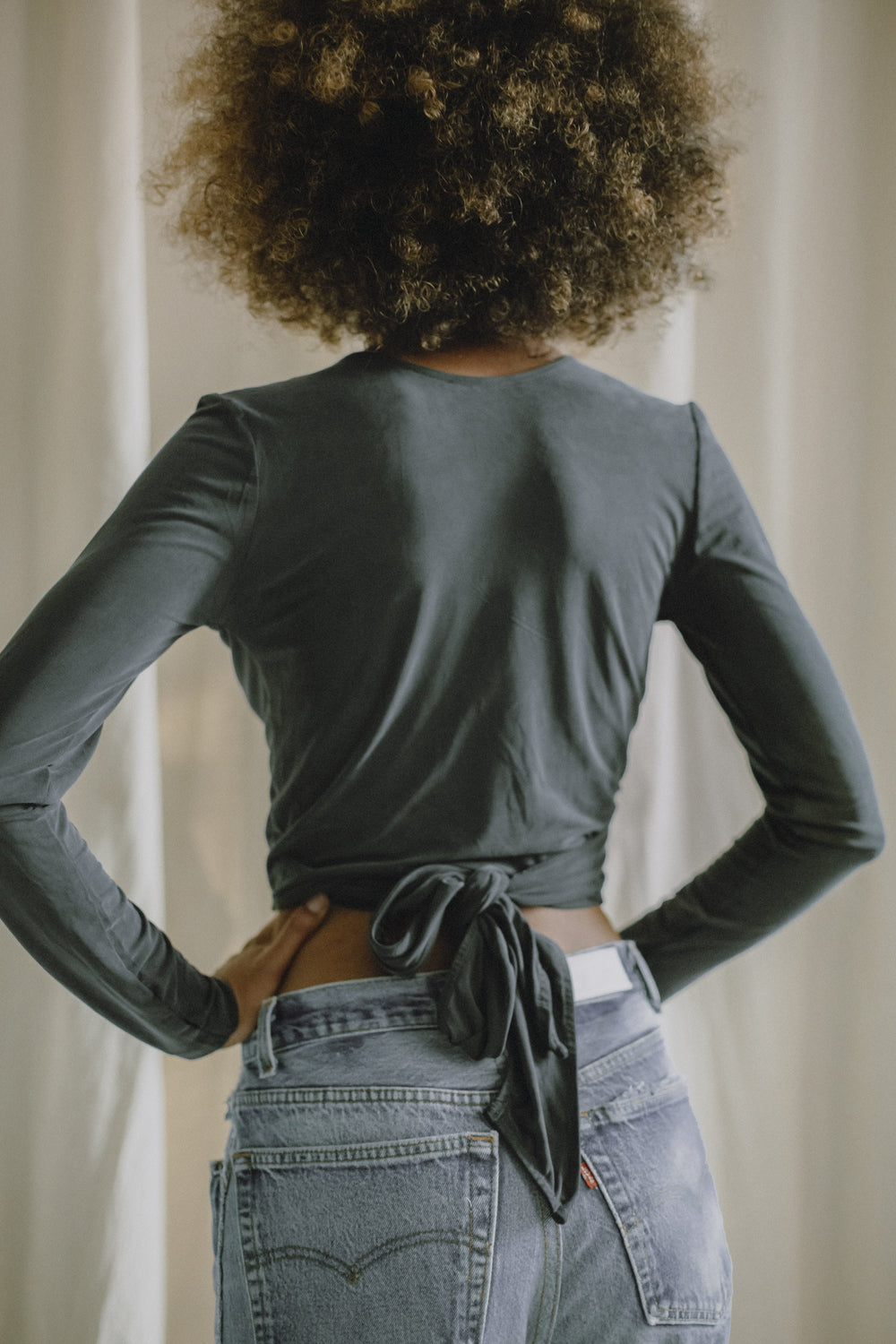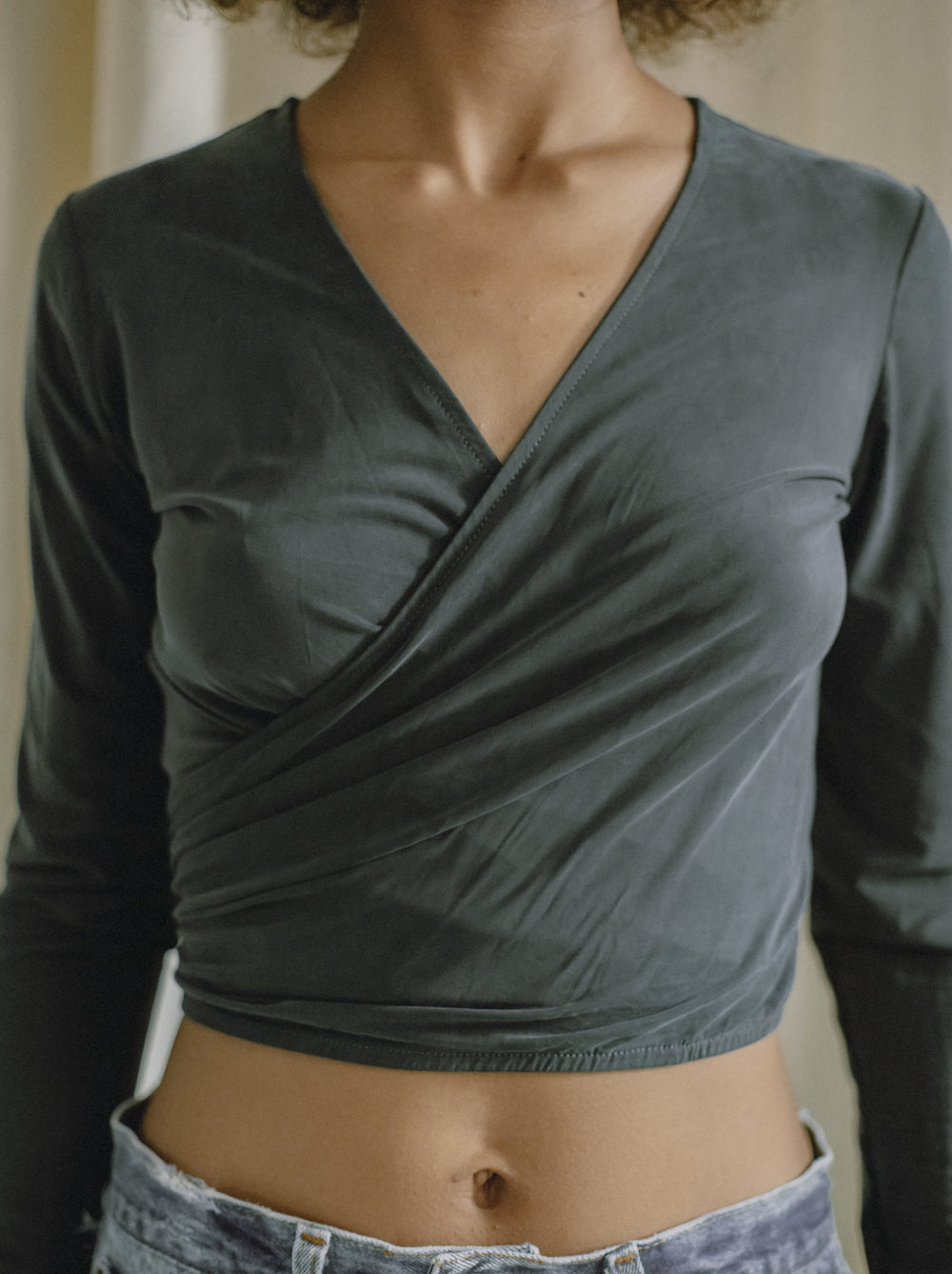 A perfect multitasking top. This new uber versatile shape comes in a super soft jersey cupro quality & allows you 3 different stylings giving you 3 outfits in 1! A gem for unbeatable quality, comfort & versatility.
PRODUCT DETAILS:

Self-tie
Can be worn in 3 different ways
What makes 3-Way Wrap Top different?
SUSTAINABLY MADE FROM
100% jersey cupro (think vegan silk!)
Recycled paper hangtags
WASHING & CARE INSTRUCTIONS
Wash up to 30°C
Line dry
Do not bleach
ETHICALLY PRODUCED IN
Ethically made in a family-run factory in Portugal, where ethical treatment of workers are ensured.
ABOUT THE LABEL
Founded by Agata Natalia Kozak in the United Kingdom, what originally started as an infatuation with the glamourous side of fashion has evolved into a pioneer for change towards sustainable fashion.
Today, COSSAC is committed to slow fashion and sustainable design, combining aesthetics and ethics. Transparency, sustainability and social well-being are at the core of the label's operations.
COSSAC works exclusively with small factories in Portugal, all of which are either family-run or GOTS-certified factories. Their beautiful pieces are also made with ethically sourced, organic and low-impact fabrics, and sustainable materials, i.e. organic cotton, Tencel and modal. In an effort to minimise waste and deadstock, the label produces pieces in limited quantities.
One more thing
Sustainability & Ethical Aspects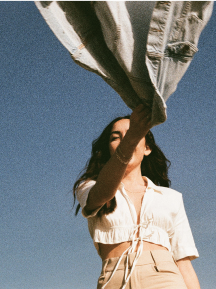 FAIR LABOUR
SUPPLY CHAIN TRANSPARENCY
CIRCULARITY