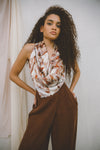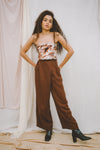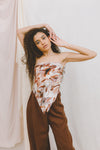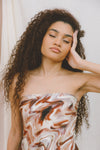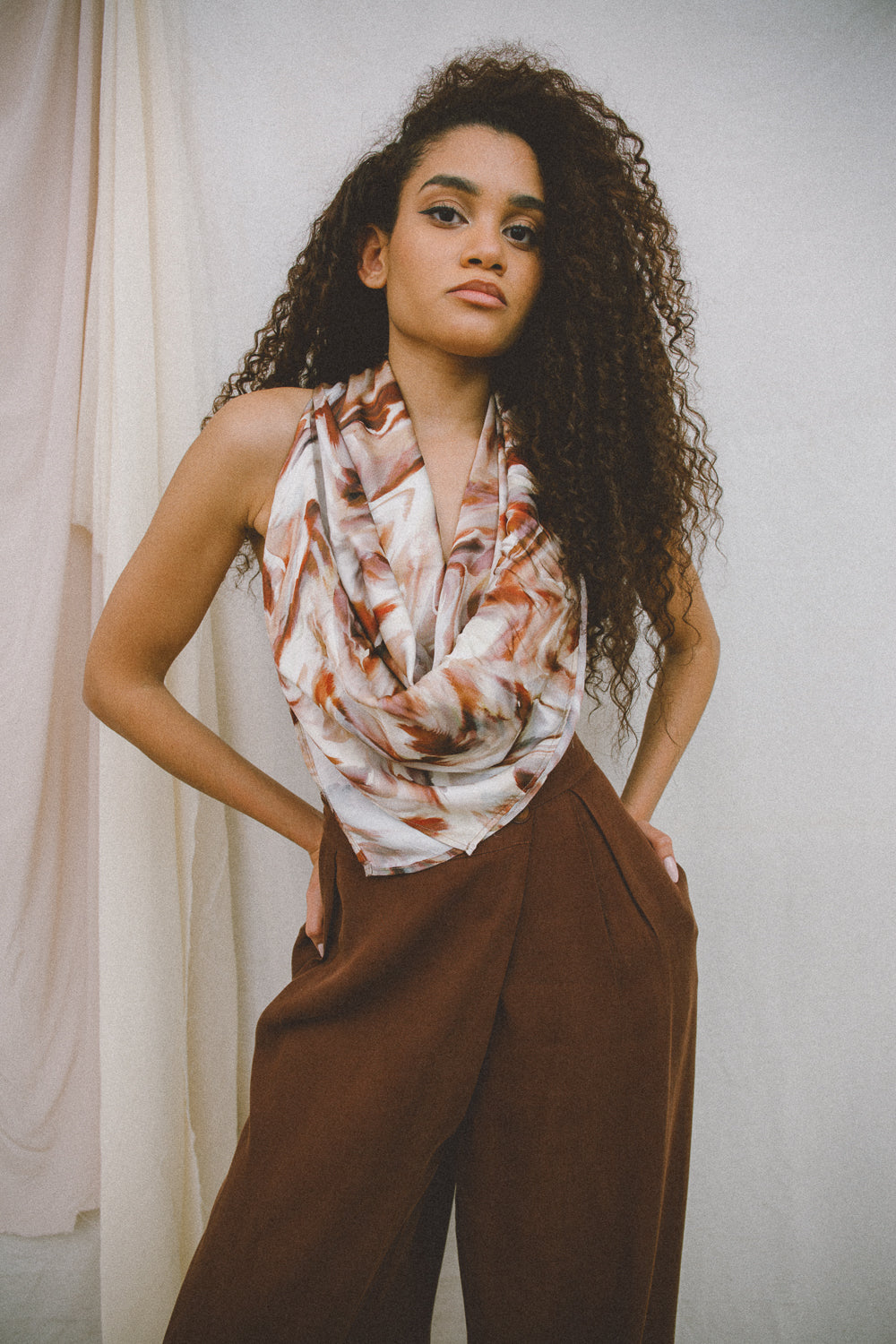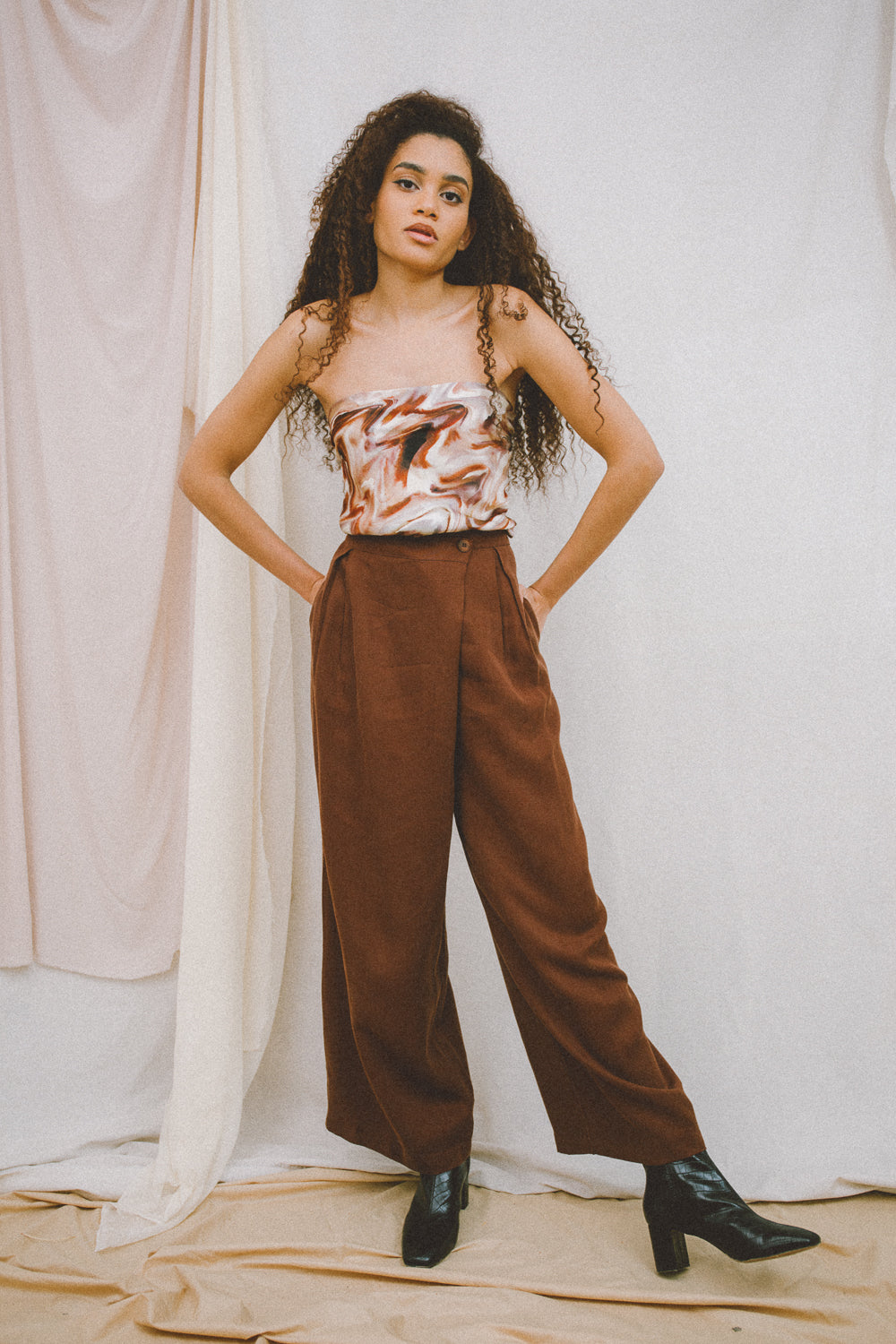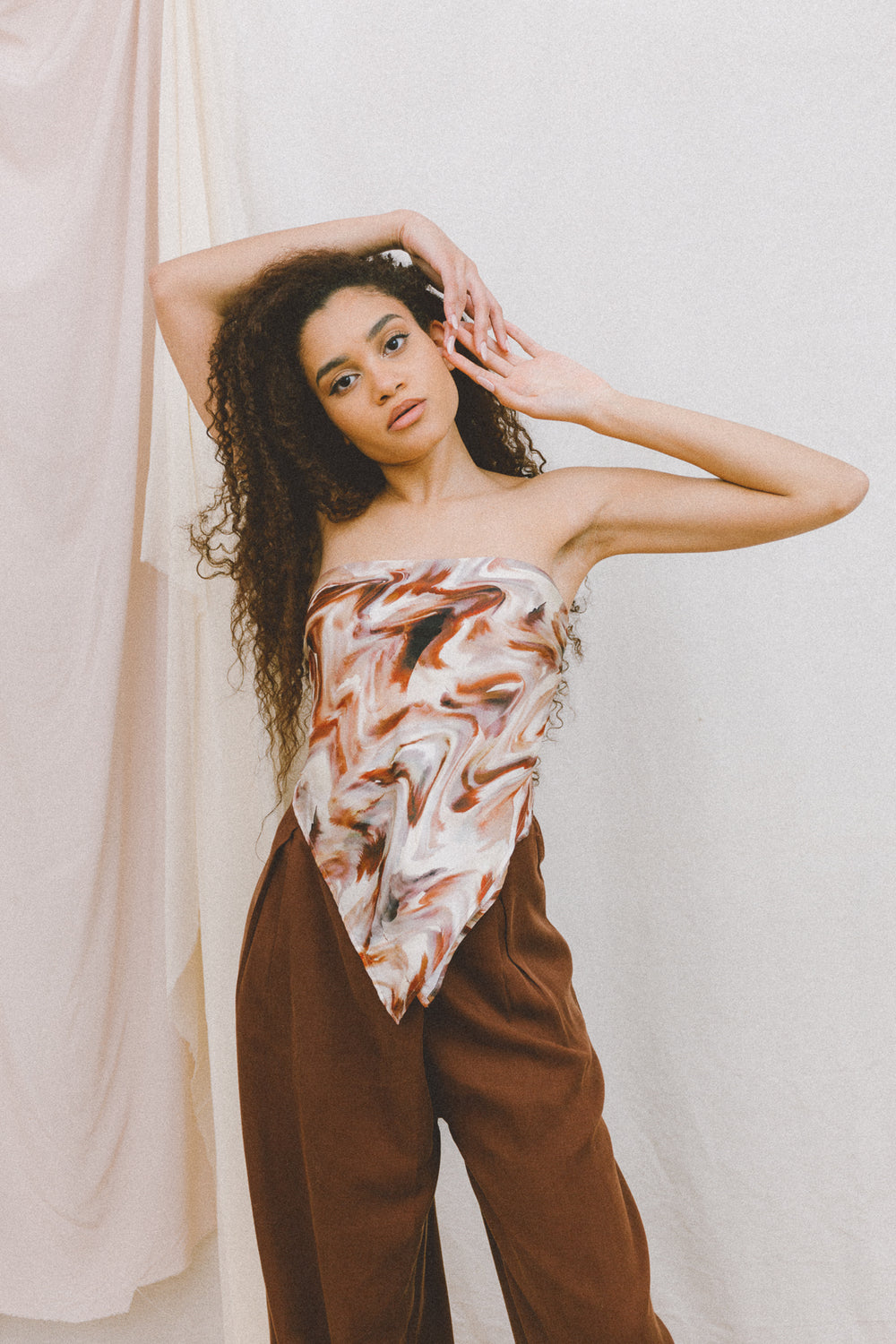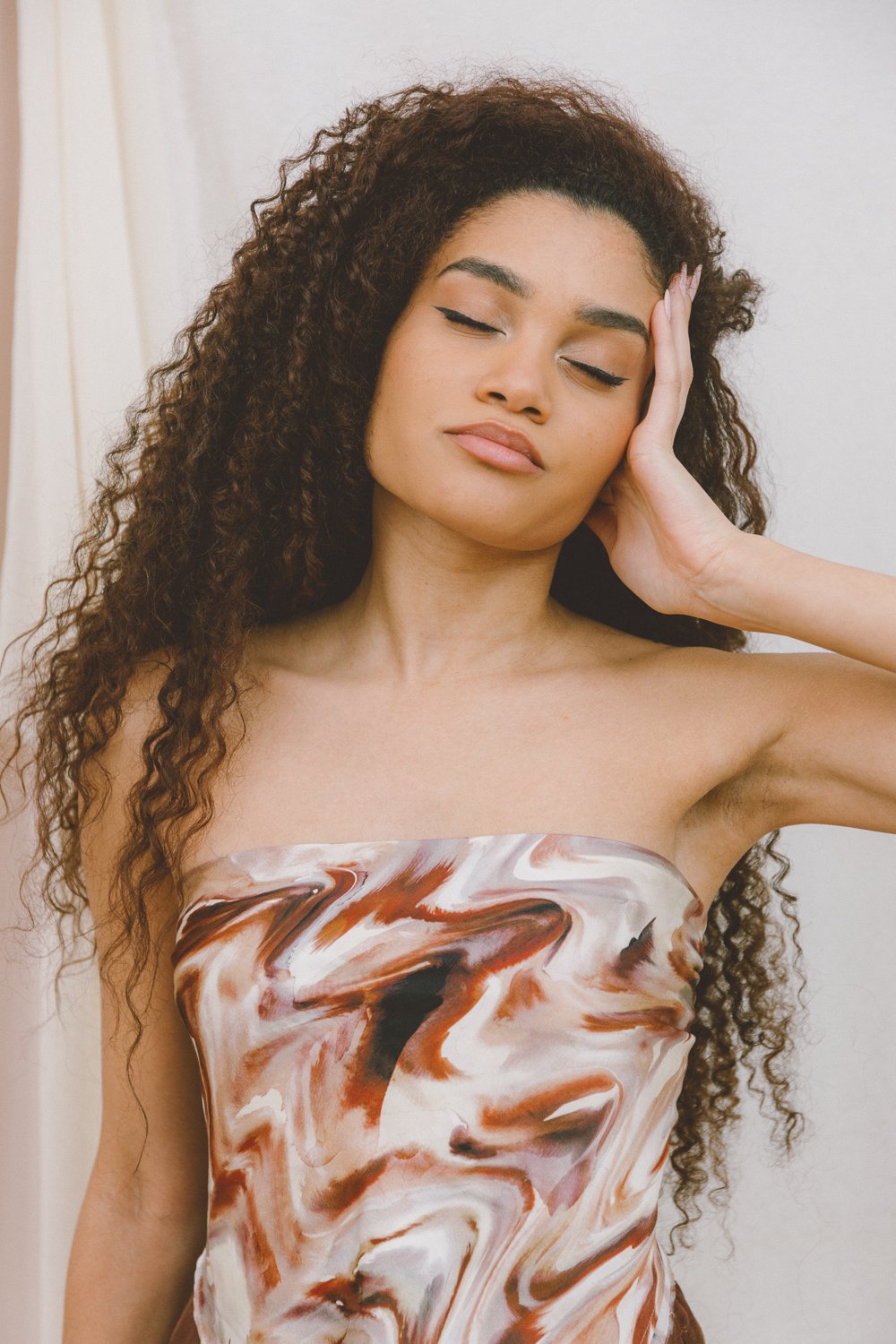 Autumn Print Multiway Scarf
A perfect multifunction scarin a lovely autumn print. It allows many different styling; from a head scarf, belt to 3 different tops. 
What makes Autumn Print Multiway Scarf different?
ETHICALLY PRODUCED IN
Ethically made in a family-run factory in Portugal, where ethical treatment of workers are ensured.
ABOUT THE LABEL
Founded by Agata Natalia Kozak in the United Kingdom, what originally started as an infatuation with the glamourous side of fashion has evolved into a pioneer for change towards sustainable fashion.
Today, COSSAC is committed to slow fashion and sustainable design, combining aesthetics and ethics. Transparency, sustainability and social well-being are at the core of the label's operations.
COSSAC works exclusively with small factories in Portugal, all of which are either family-run or GOTS-certified factories. Their beautiful pieces are also made with ethically sourced, organic and low-impact fabrics, and sustainable materials, i.e. organic cotton, Tencel and modal. In an effort to minimise waste and deadstock, the label produces pieces in limited quantities.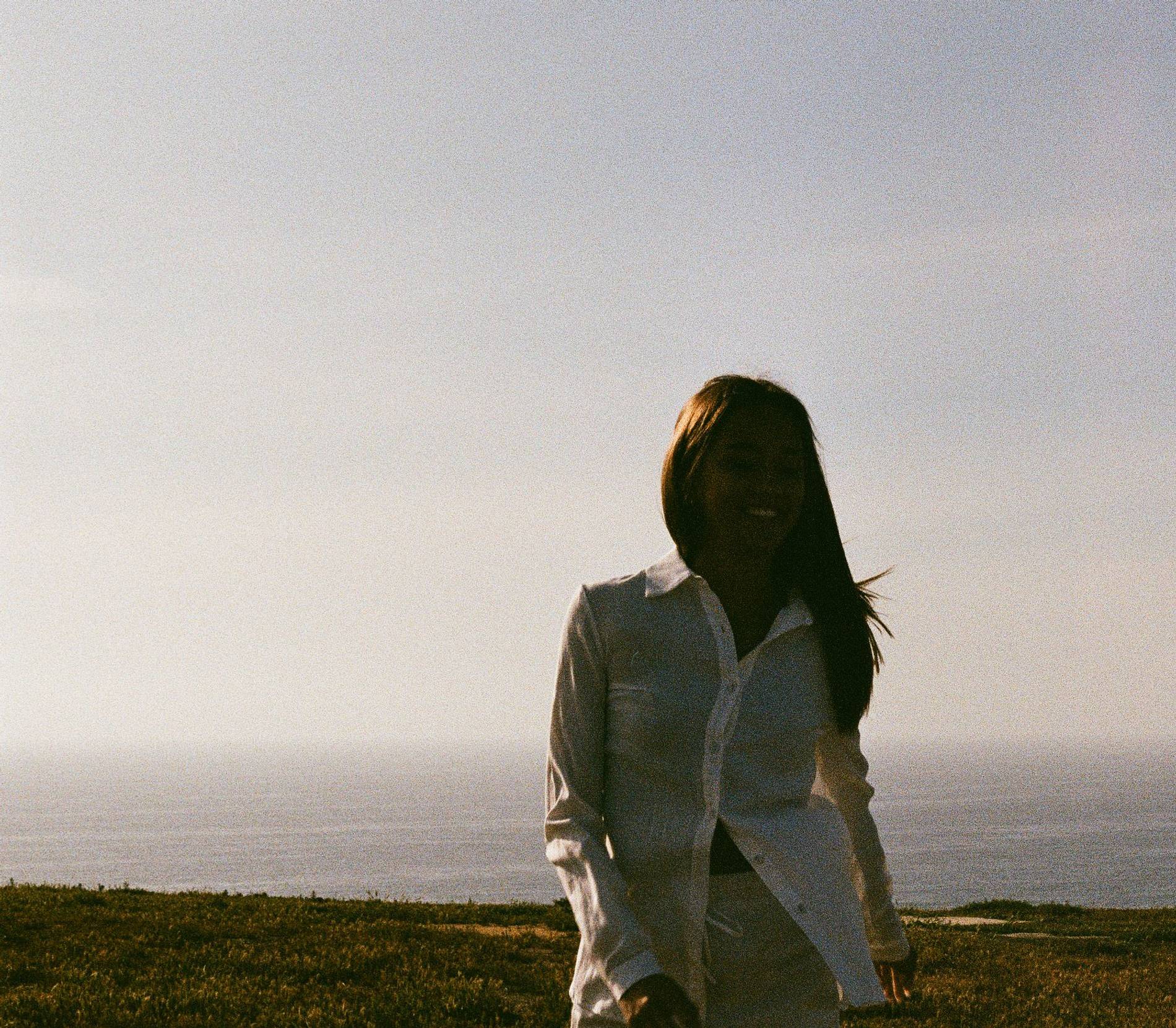 One more thing
Sustainability & Ethical Aspects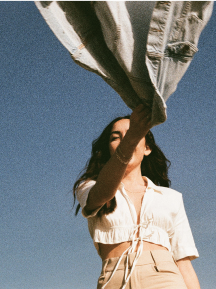 FAIR LABOUR
SUPPLY CHAIN TRANSPARENCY
VEGAN
SYNTHETIC-FREE