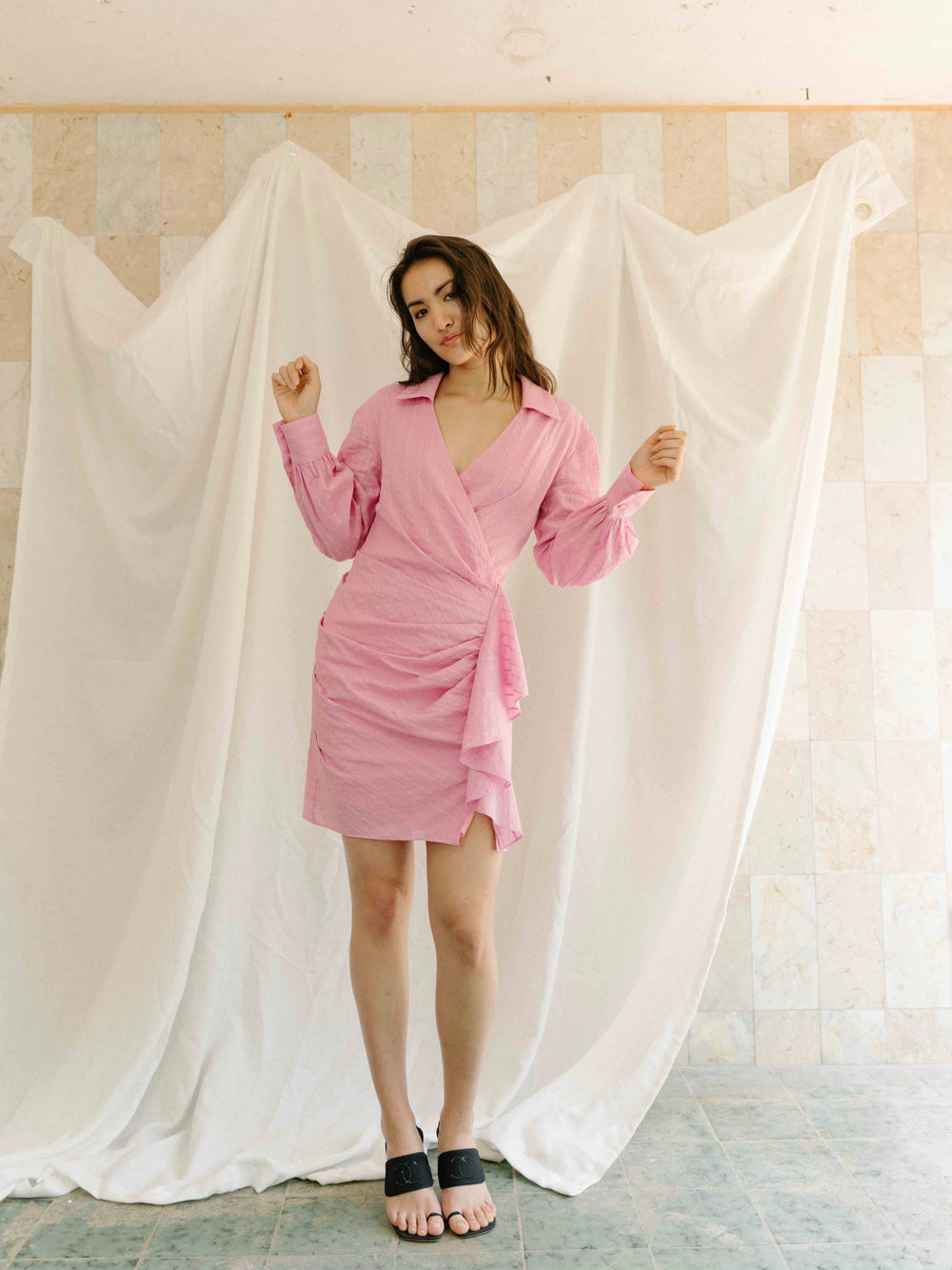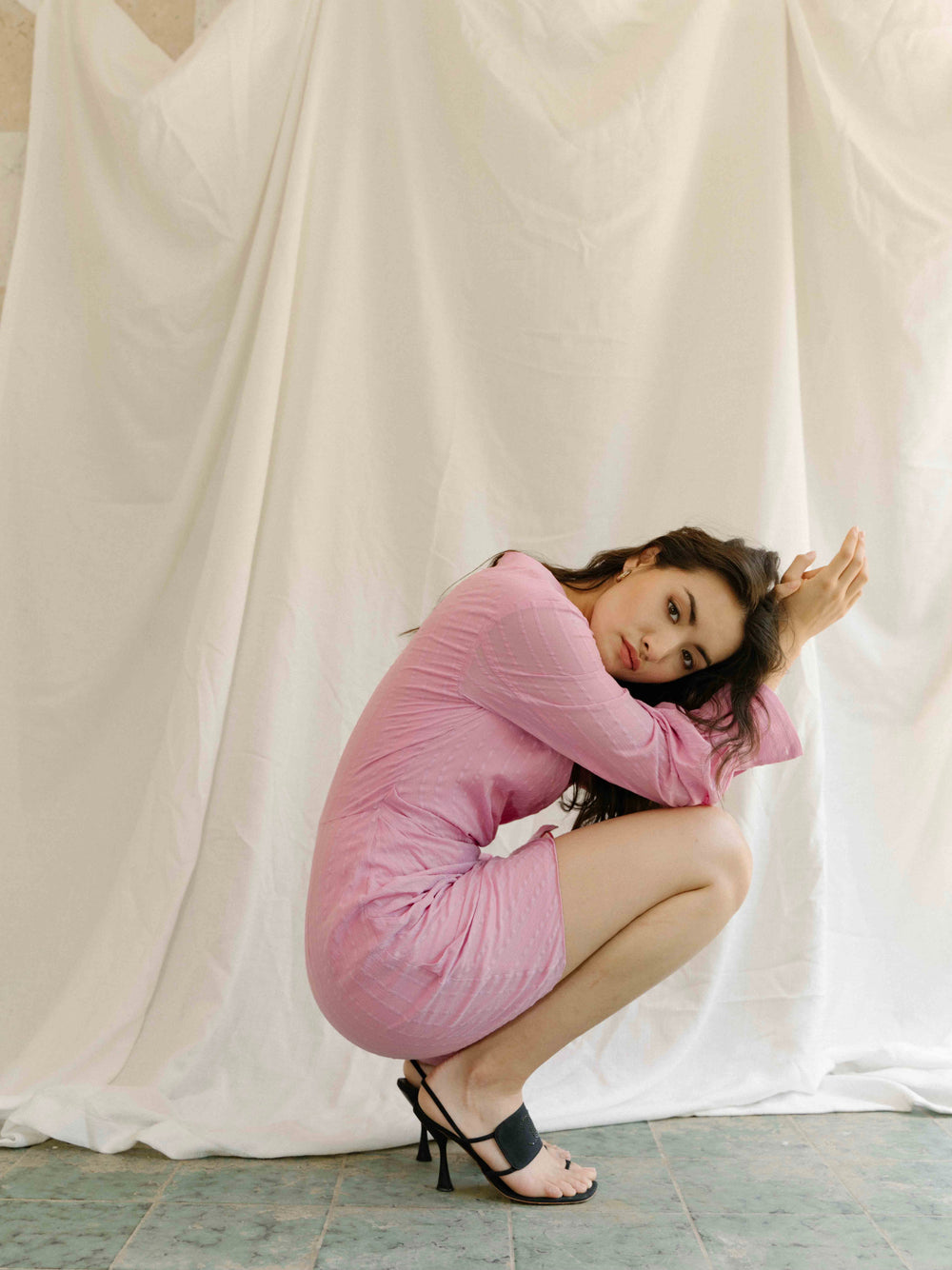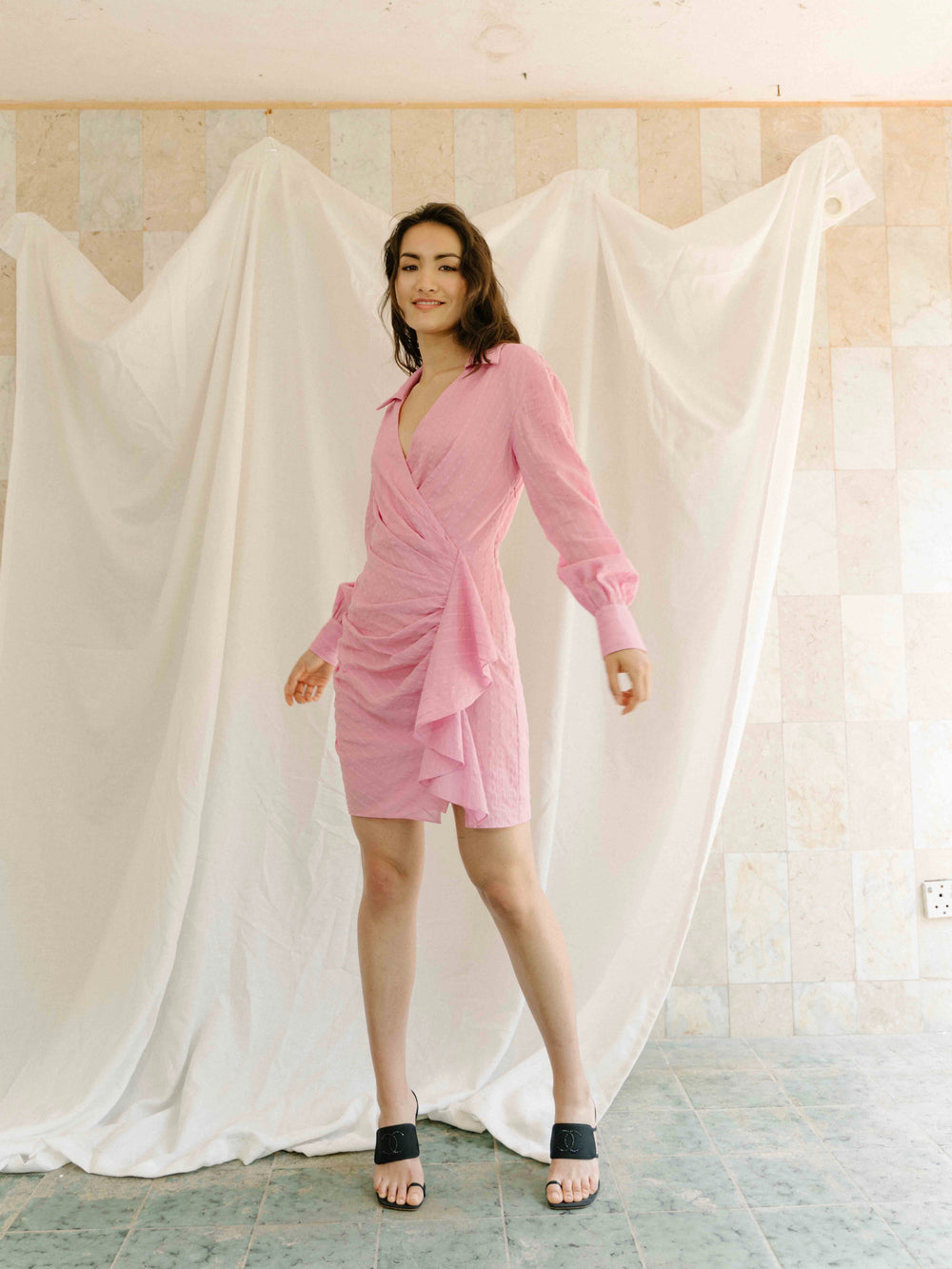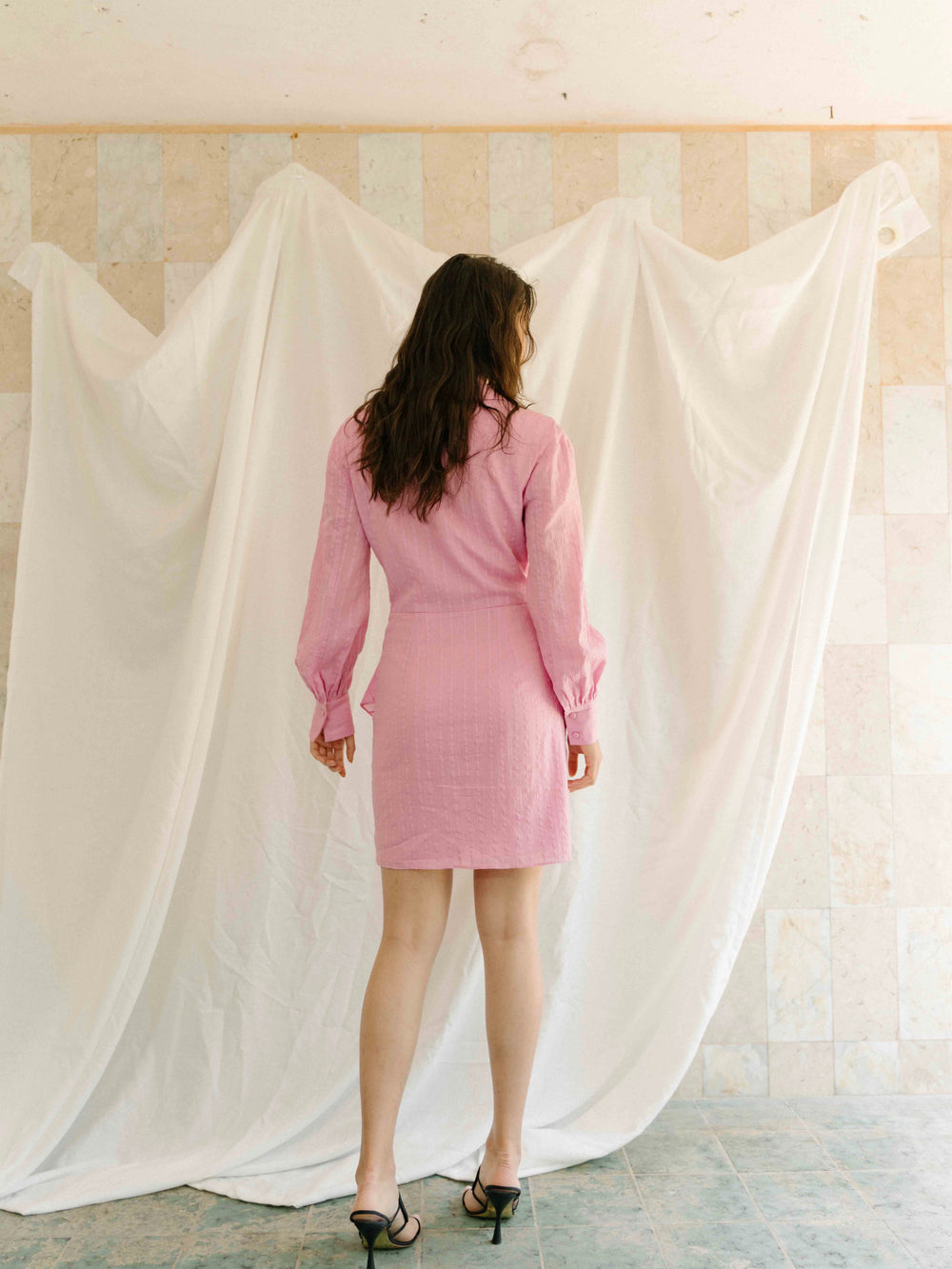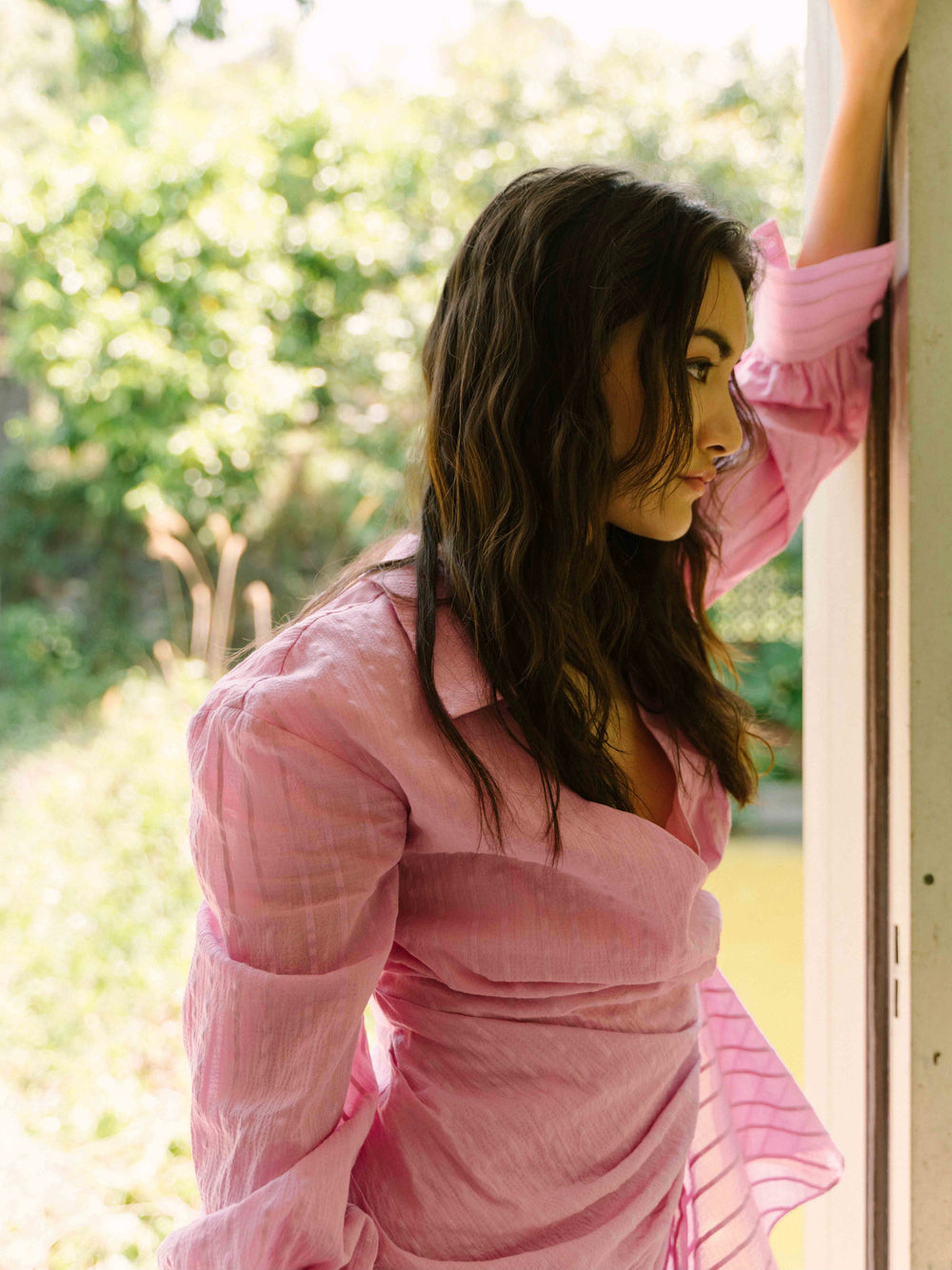 A dress with a holiday vibe. Bianca dress is a front crossed cotton striped seersucker dress, made from salvaged fabric. Its naturally draped-looking front body falls into a ruffle. She is cut for a regular fit, mini-length dress. 
PRODUCT DETAILS
Lightweight, non-stretch fabric    
Regular fit

Shirt collar 
Fixed front crossed 
Snaps at front
Slightly dropped shoulders
Naturally draped front body into a ruffle
Long cuffed shirt sleeves
Buttoned cuffs 
A slit on the left side
Side zipper 
Fully lined bodice
Model is wearing size S
Note: Limited edition (less than 20 set each colour) due to the limited availability of salvaged fabric. Small runs only!
What makes BIANCA Dress Pink different?
One more thing
Sustainability & Ethical Aspects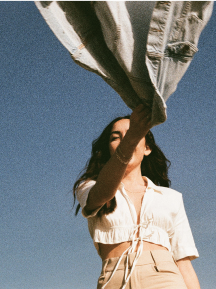 FAIR LABOUR
SUPPLY CHAIN TRANSPARENCY
CIRCULARITY