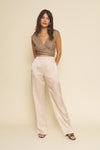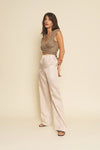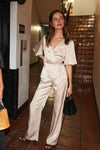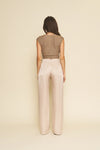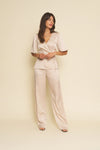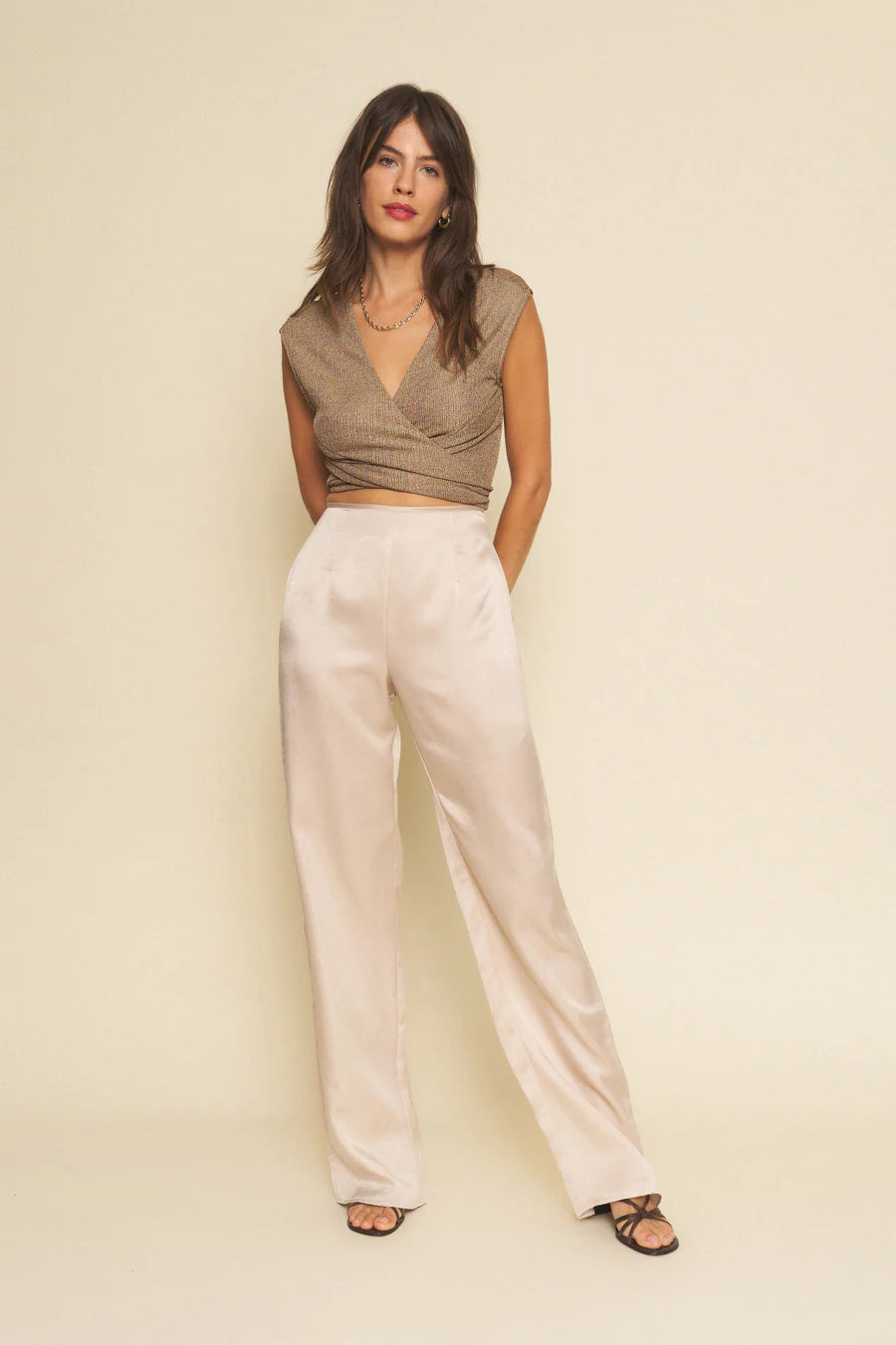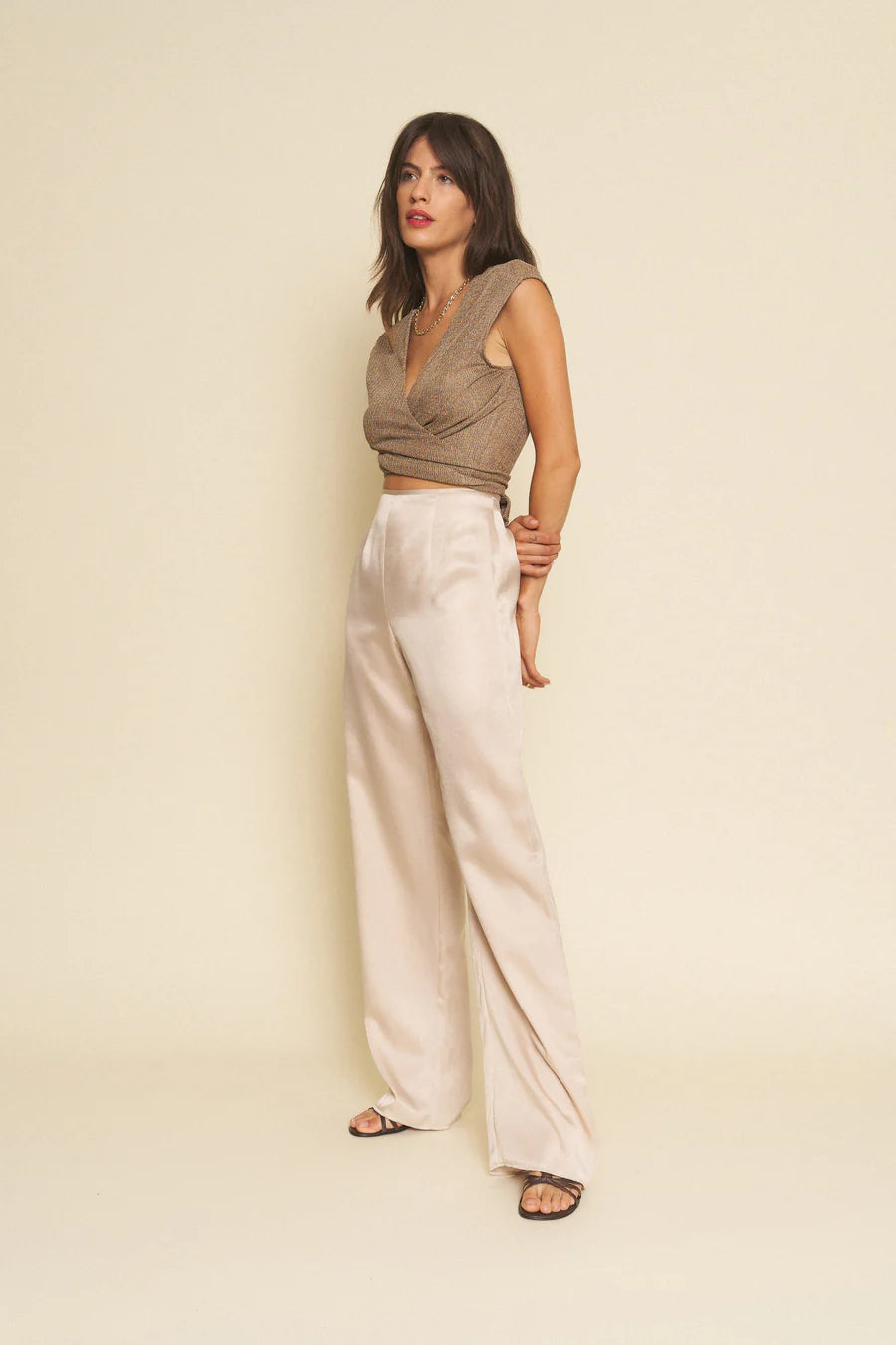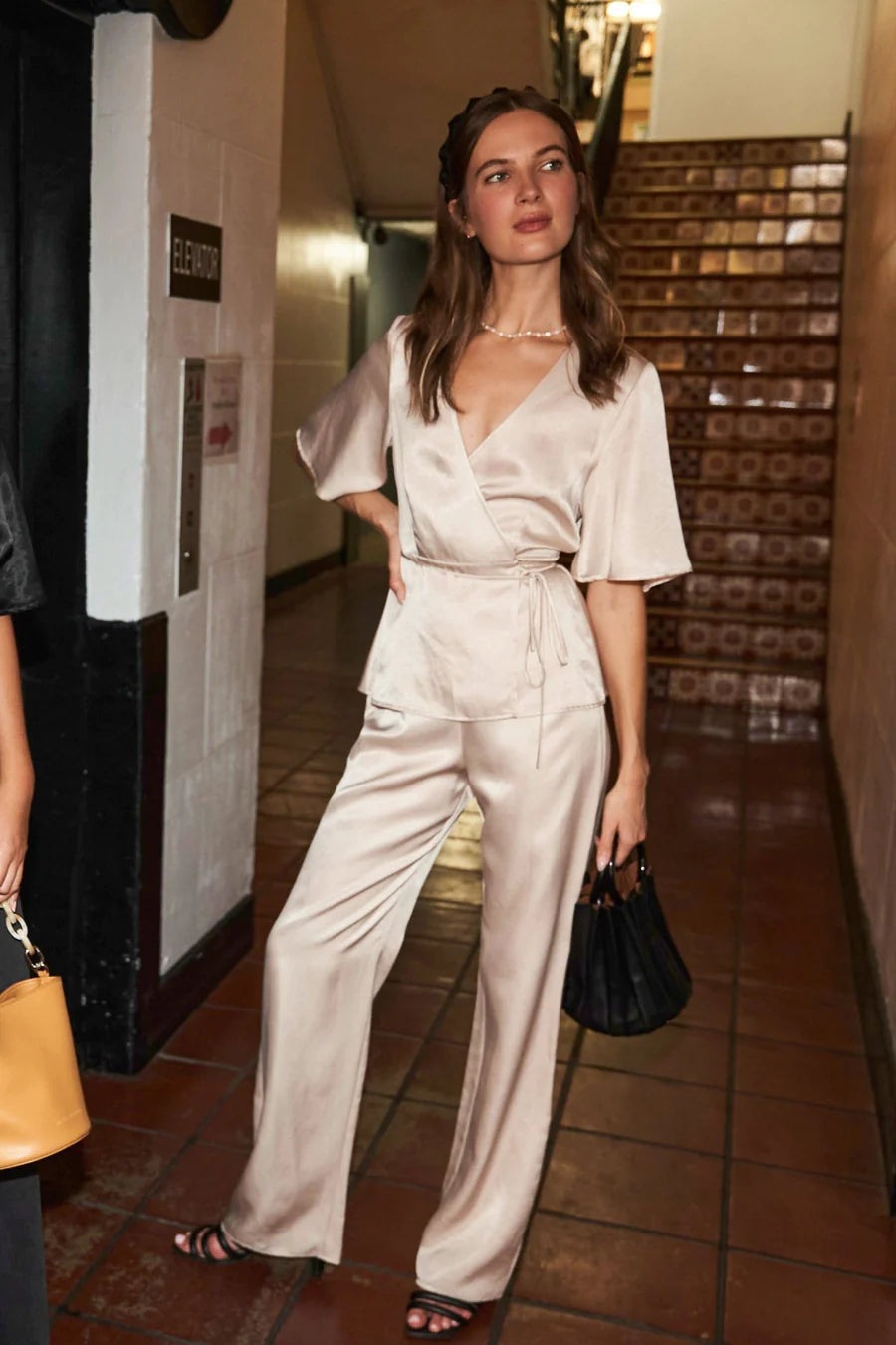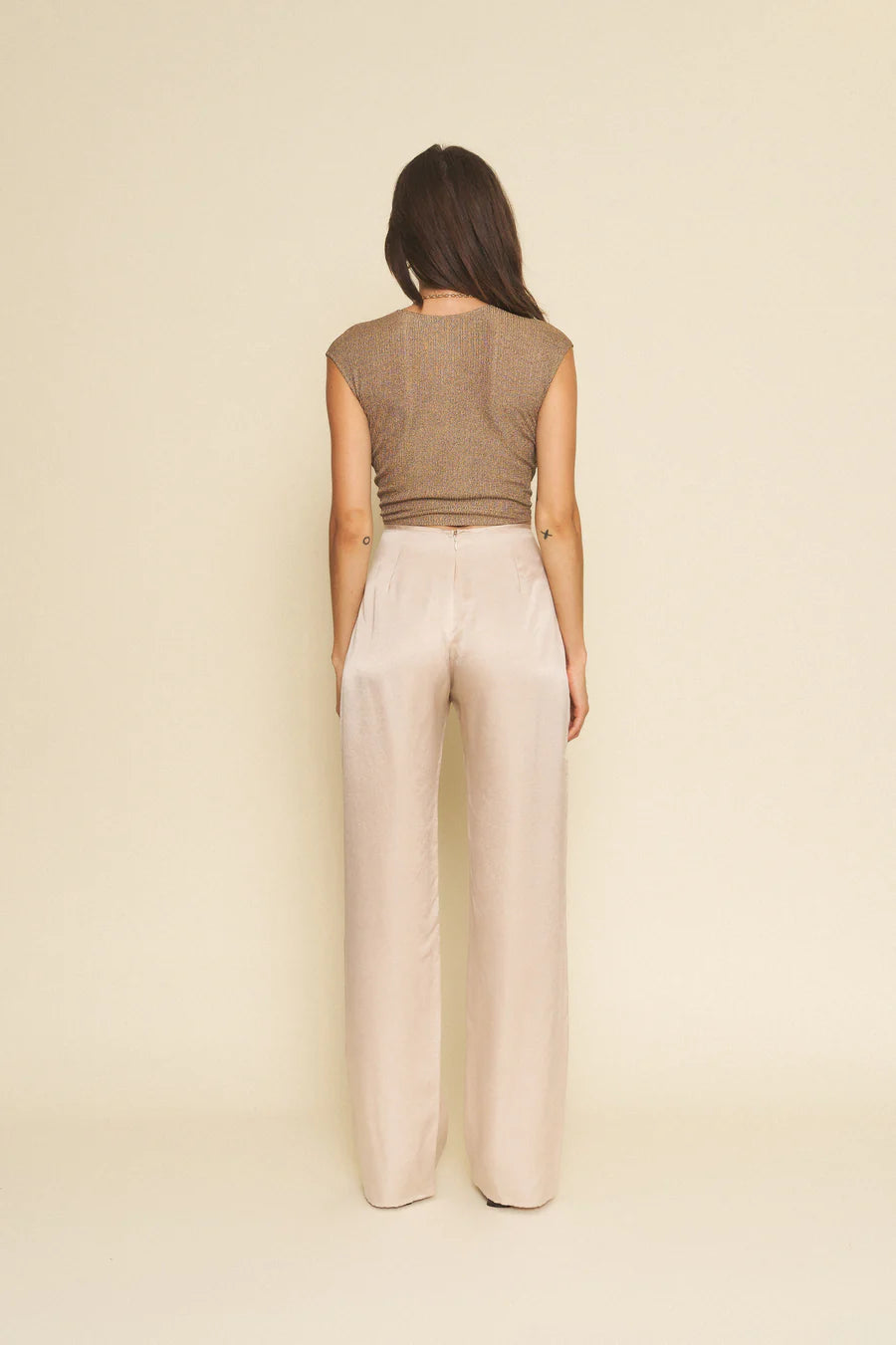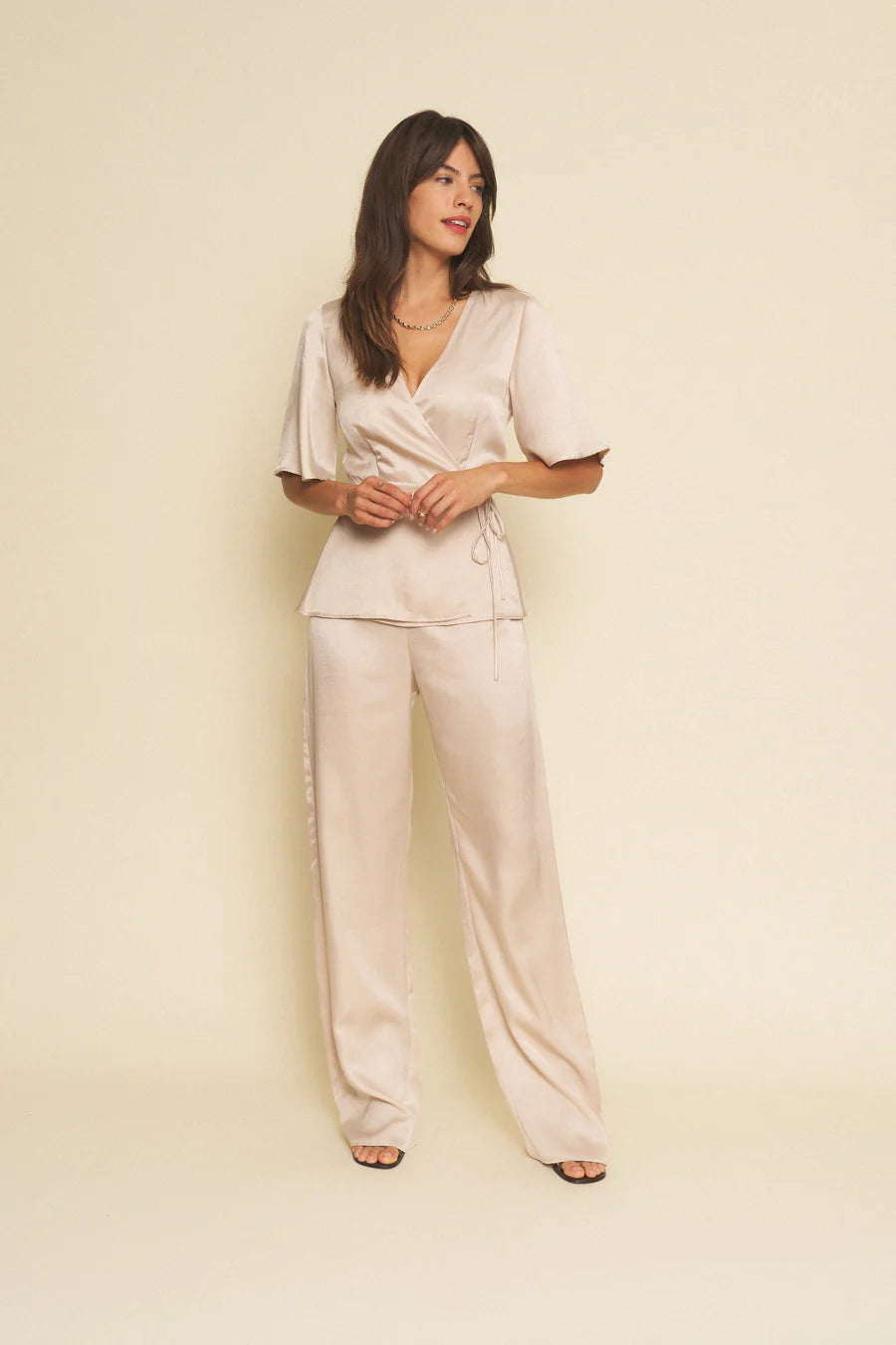 Clean up nicely with the Eli pant. Just the right amount of hug, and all the flattery you could want.
PRODUCT DETAILS

High-Waisted
Zipper Closure
Trouser Fit
What makes Eli Pant different?
SUSTAINABLY MADE FROM
About the fabric: Tencel/Cupro blend
Think Vegan Silk! Made from Cotton Linter Aka Fibers usually that are thrown away. It's biodegradable, easy to wash, produced in a closed loop, hypoallergenic, and thermo-regulating. True Fabric Goals!
WASHING & CARE INSTRUCTIONS
For best results, dry clean at your nearest eco-friendly cleaner. The second best option is to hand wash in cold water and line dry.
ETHICALLY PRODUCED IN
Made in Los Angeles, where the team from Whimsy + Row visits weekly to ensure fair wages are given and the workers are being treated fairly
ABOUT THE LABEL
Based in California, Whimsy + Row is an eco-conscious lifestyle brand born out of love for quality goods and sustainable practices. Since 2014, their mission has been to provide ease and elegance for the modern, sustainable woman.
Their garments are made in limited run batches handcrafted under ethical conditions in Los Angeles. Whimsy + Row also goes the extra mile to be completely zero waste and close the loop, while they continue to use only low-impact dyes in their garment (instead of the 8,000 synthetic chemicals used in conventional dyes).
We are proud to announce that they are the first carbon neutral label in the Earthkind Collective, as they actively offset their carbon emissions with Carbonfund.org. What's more, they are currently on track to be 100% vegan and aims to become a B-Corp by the end of the year!
One more thing
Sustainability & Ethical Aspects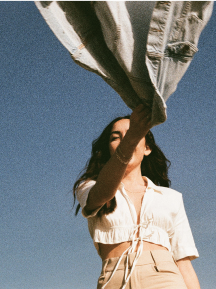 FAIR LABOUR
SUPPLY CHAIN TRANSPARENCY
ZERO WASTE
NON-TOXIC
GIVE BACK