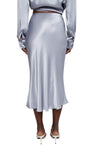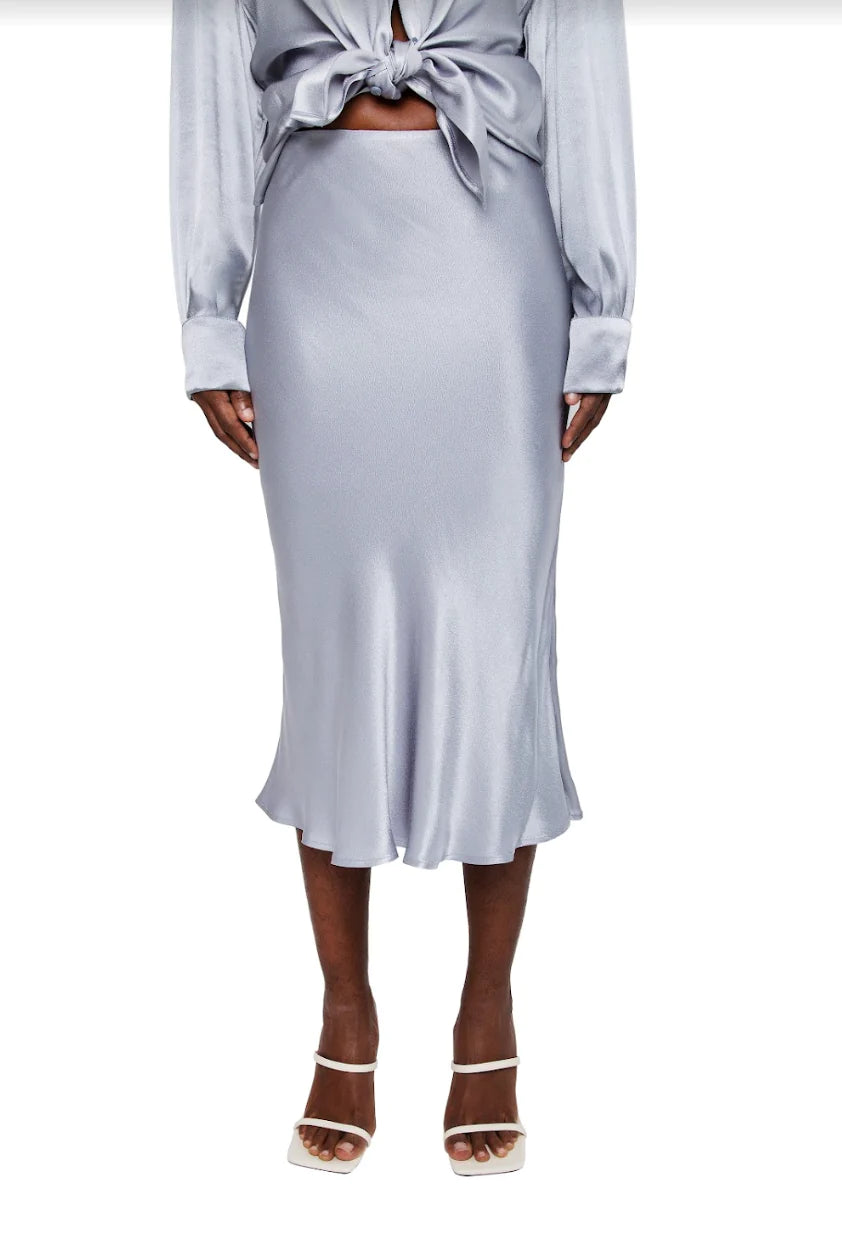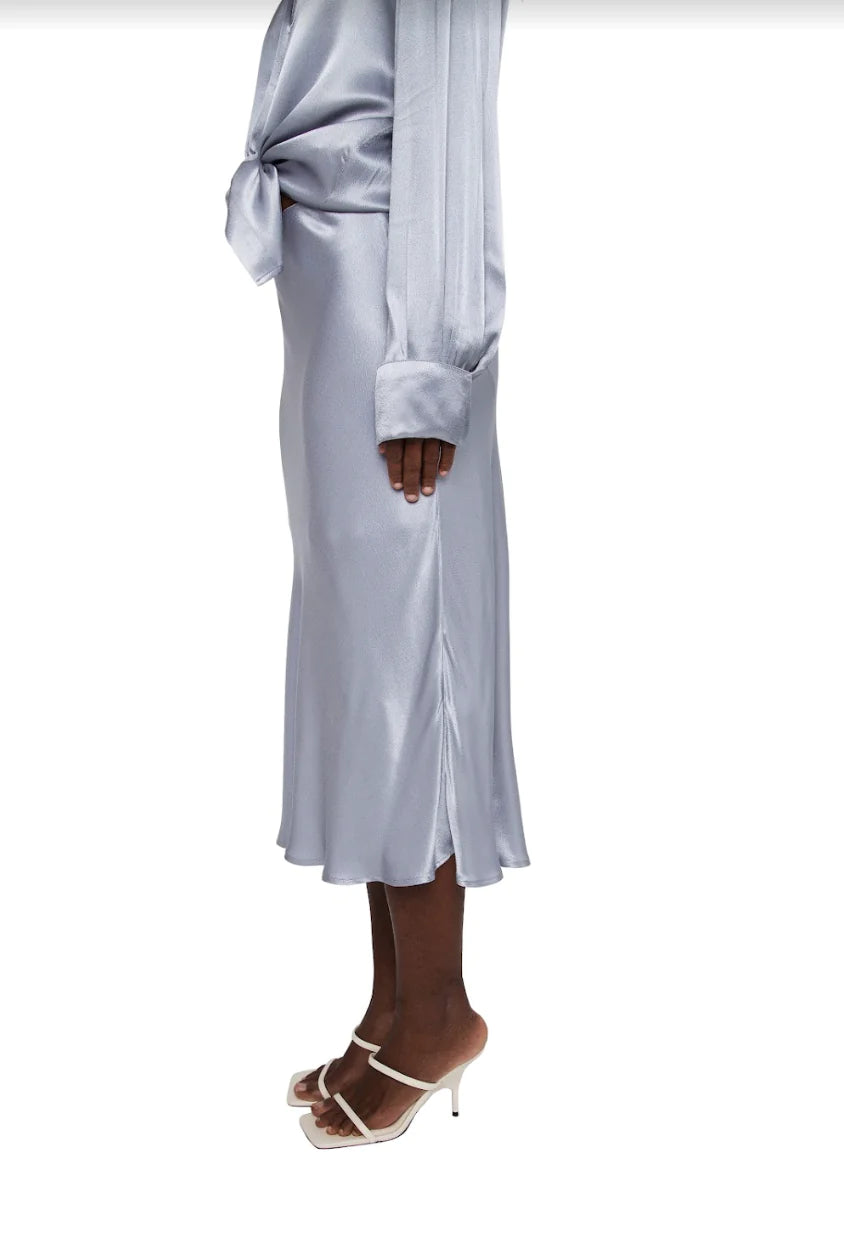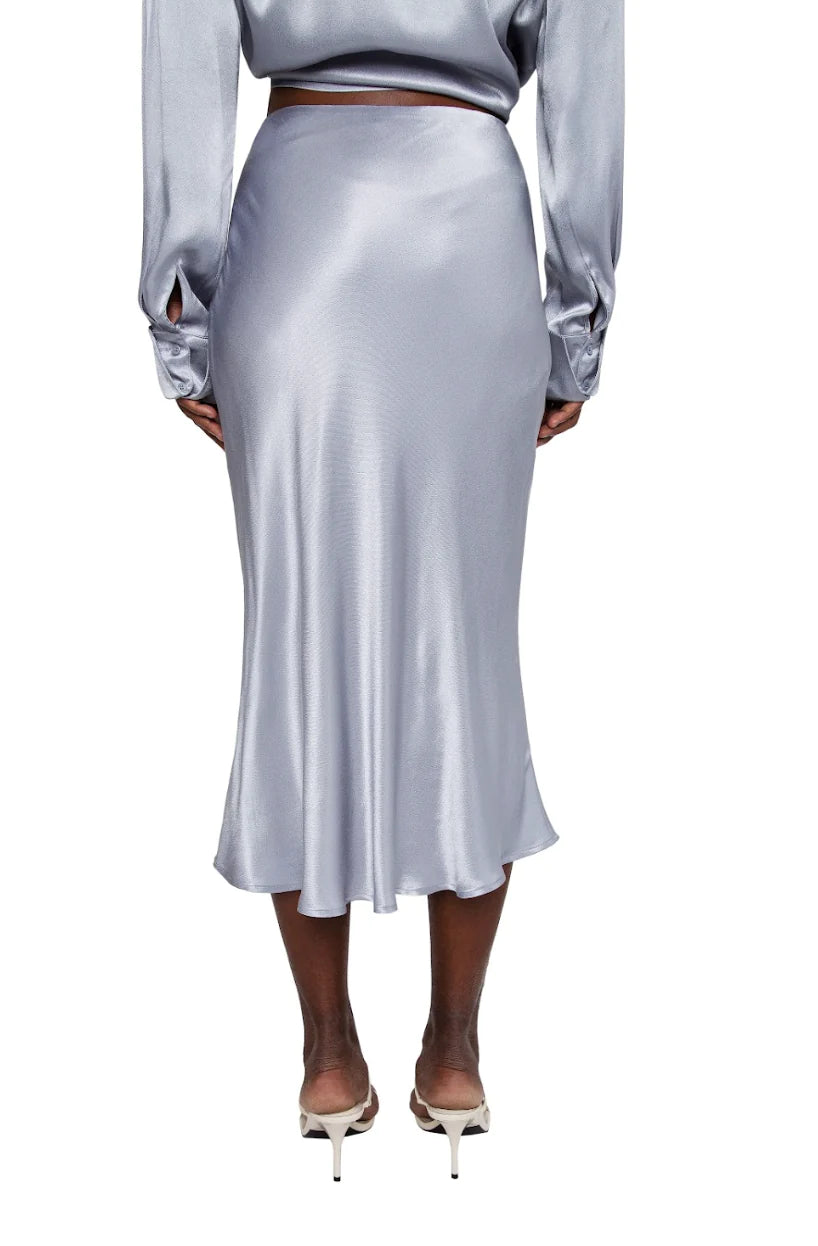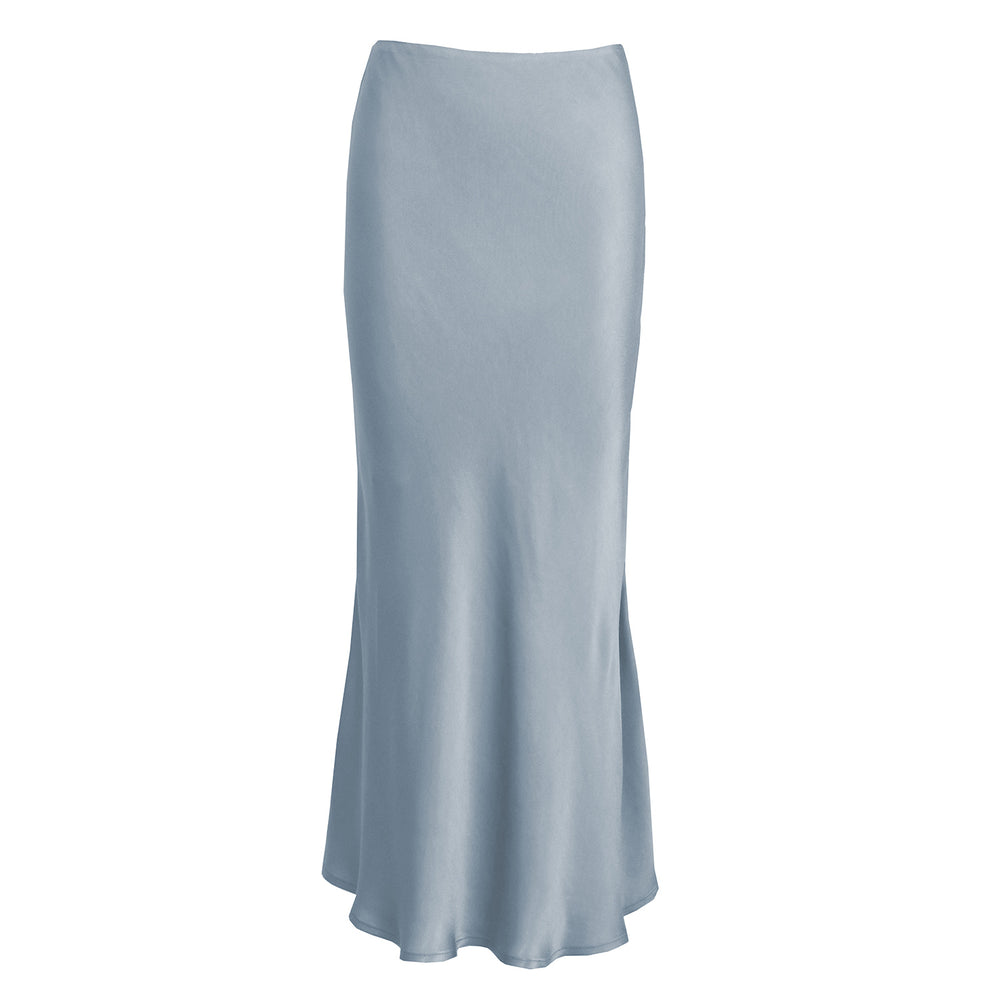 The Grace Skirt is a must-have for an effortlessly chic look! With an elastic waist and invisible zipper, you'll enjoy maximum comfort with minimal effort. The silky soft viscose cotton fabric gives an air of sophistication with its sleek finish, and comes in three beautiful colours that can be dressed up or down. Feel beautiful and confident in this timeless classic!
 PRODUCT DETAILS
Medium-weight satin fabric
Non-stretch fabric

Midi length

Relaxed fitting skirt
Side invisible zipper
Elastic waistline
What makes Grace Skirt different?
SUSTAINABLY MADE FROM
WASHING & CARE INSTRUCTIONS
Hand wash cold and hang dry
Low heat steaming or ironing
Do not soak, bleach or tumble dry
ABOUT THE LABEL
"柔" in Chinese is pronounced "Róu", which means softly in English. The Chinese character perfectly embodies the company's ideology of making each garment with care and love. The Hong Kong label is committed to sustainability by being conscious and ethical in material sourcing, design and manufacturing.
Founded in 2020, Róu So constantly seeks over-produced inventory, leftover fabrics, and trim waste from various vendors, including manufacturers and fabric mills. These salvaged, high-quality materials are then upcycled into beautiful exclusive pieces that are definitely worth the wait.
Róu So is made to celebrate women of all shapes, sizes and ethnicities with an effortless and sustainable flair, creating timeless silhouettes. Ultimately, inspiring and promoting conscious shopping without compromising on style.
One more thing
Sustainability & Ethical Aspects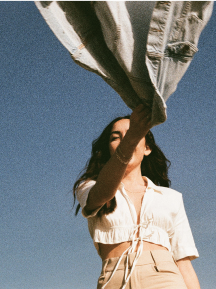 FAIR LABOUR
SUPPLY CHAIN TRANSPARENCY
CIRCULARITY
ZERO WASTE
SYNTHETIC-FREE