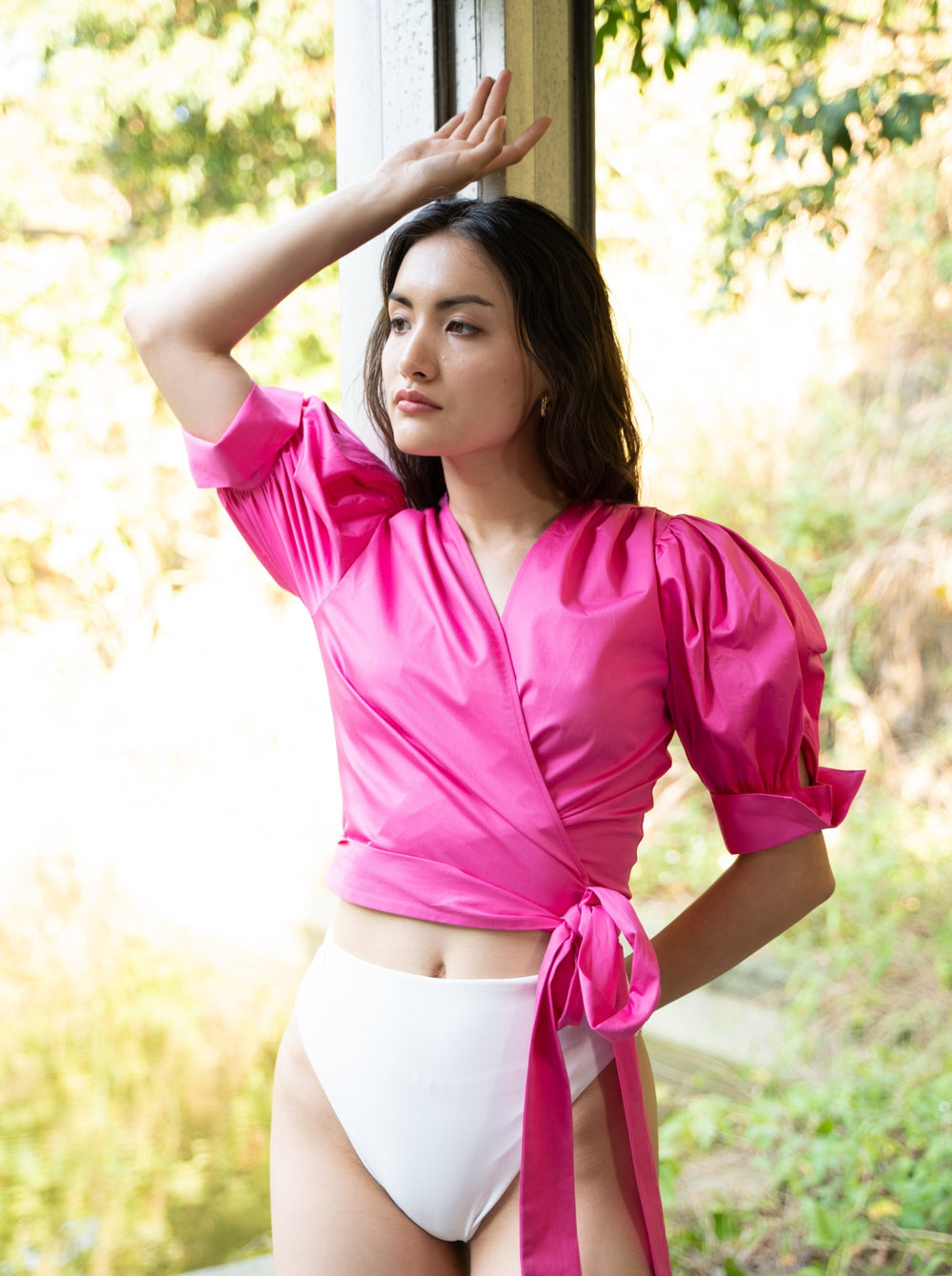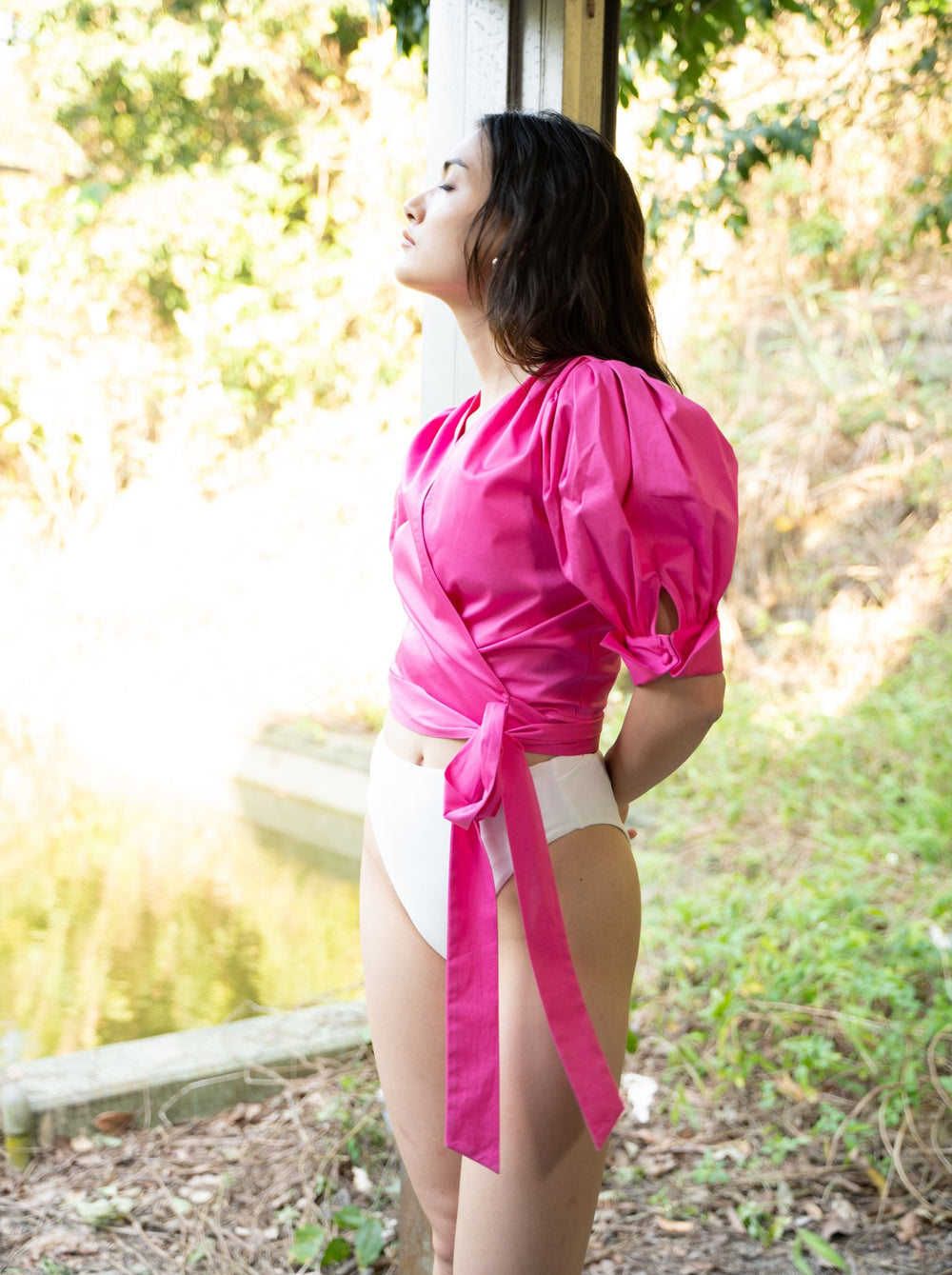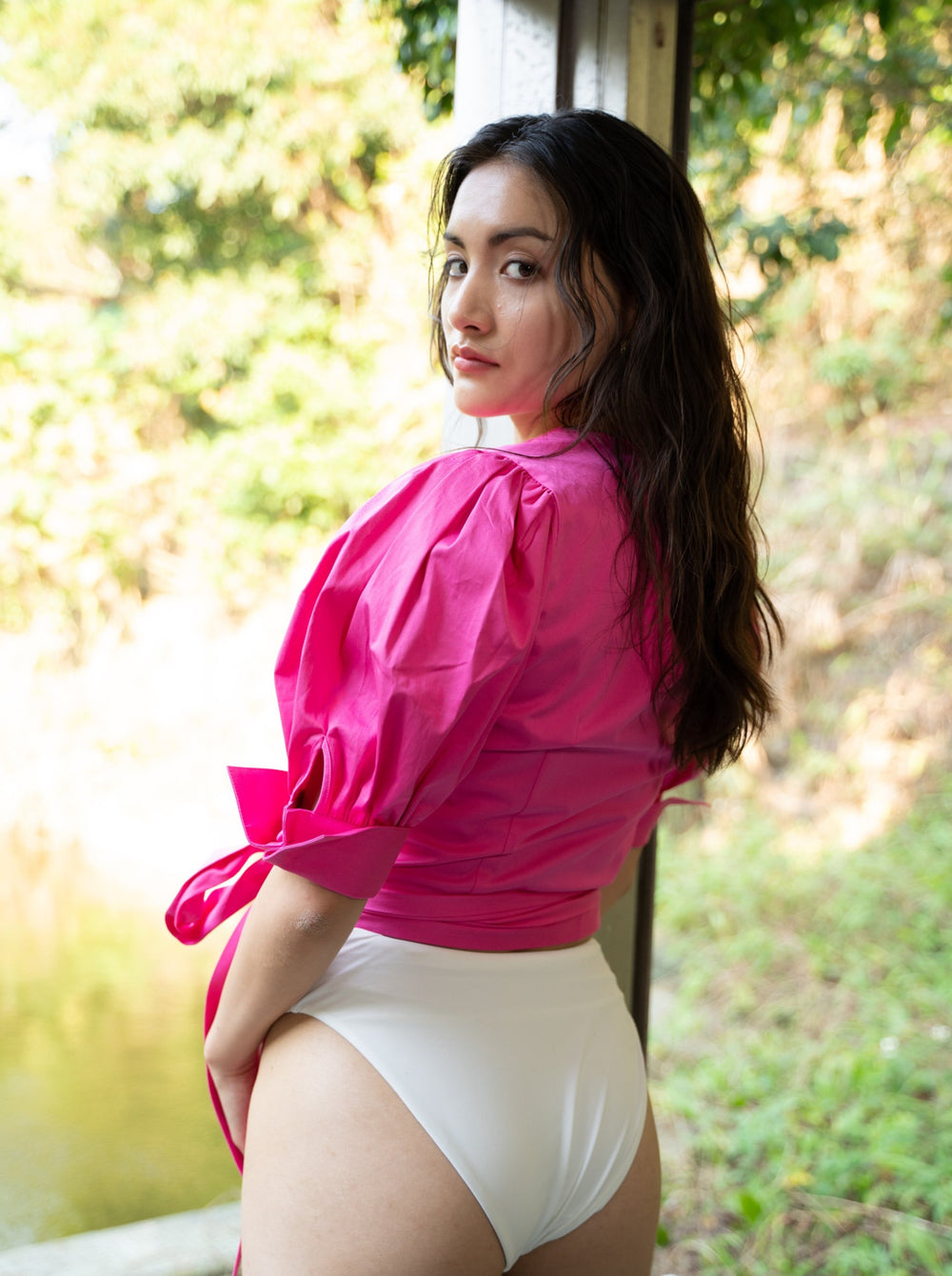 Jolie is a wrap top with cuffed puffy sleeves design, in two playful colours Forest Green & Magenta. It's a perfect seasonless top with a slightly matte satin finishing that is smooth on the surface. 
PRODUCT DETAILS
Medium weight cotton fabric 
Non-stretch fabric
Adjustable waist fit
Front wrap 
V-neckline
Waist-length 
Puffy-sleeves
Design cuffed with self-covered buttons
Our model wears a size XS/S.
Note: Limited edition (less than 30 pieces each colour) due to the limited availability of salvaged fabric. Small runs only!
What makes Jolie Wrap Top different?
One more thing
Sustainability & Ethical Aspects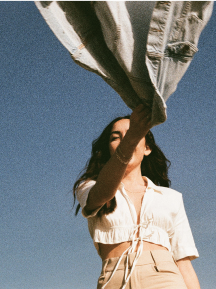 FAIR LABOUR
SUPPLY CHAIN TRANSPARENCY
CIRCULARITY