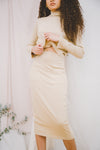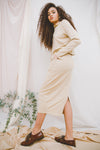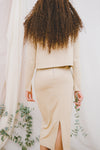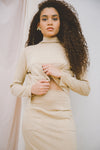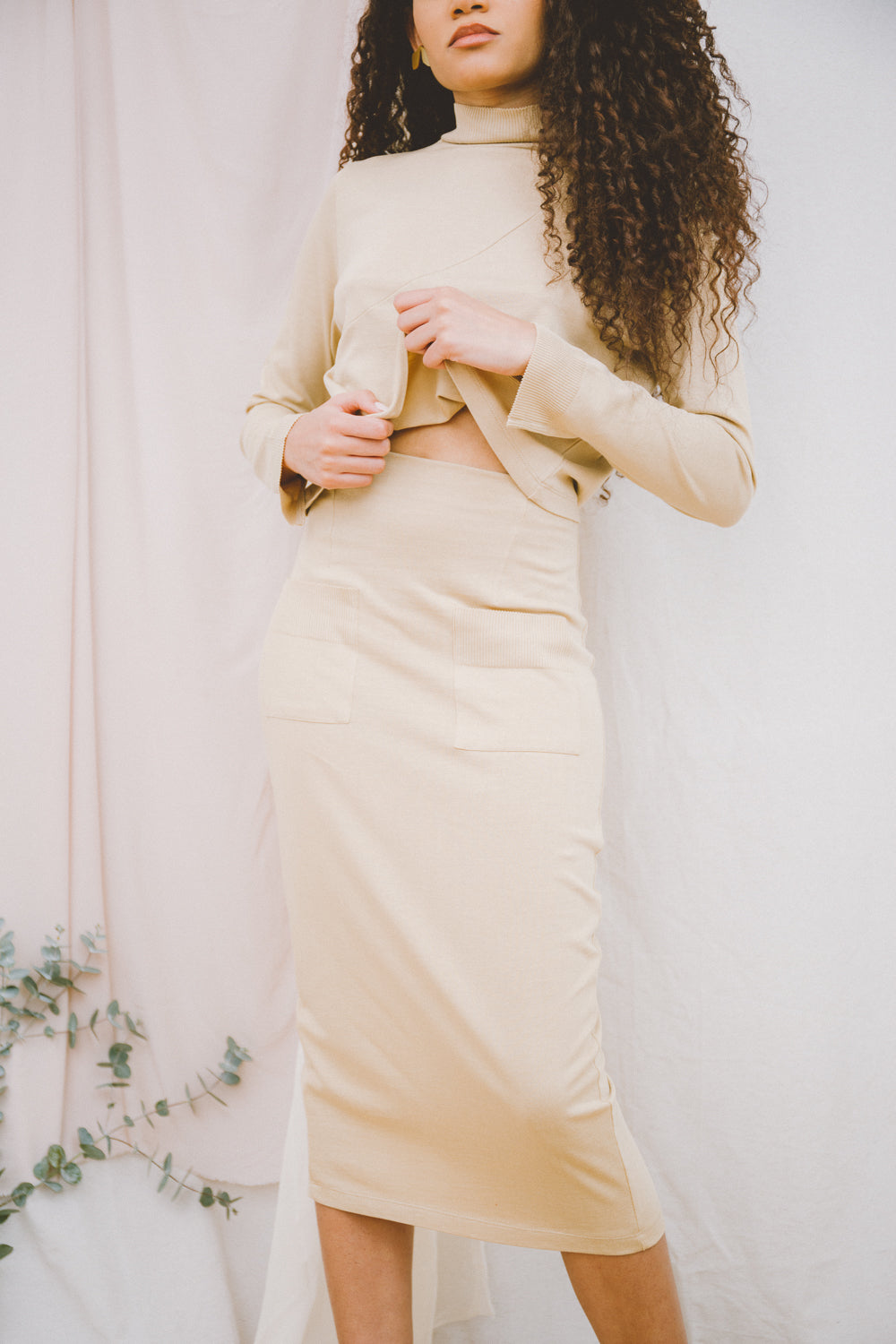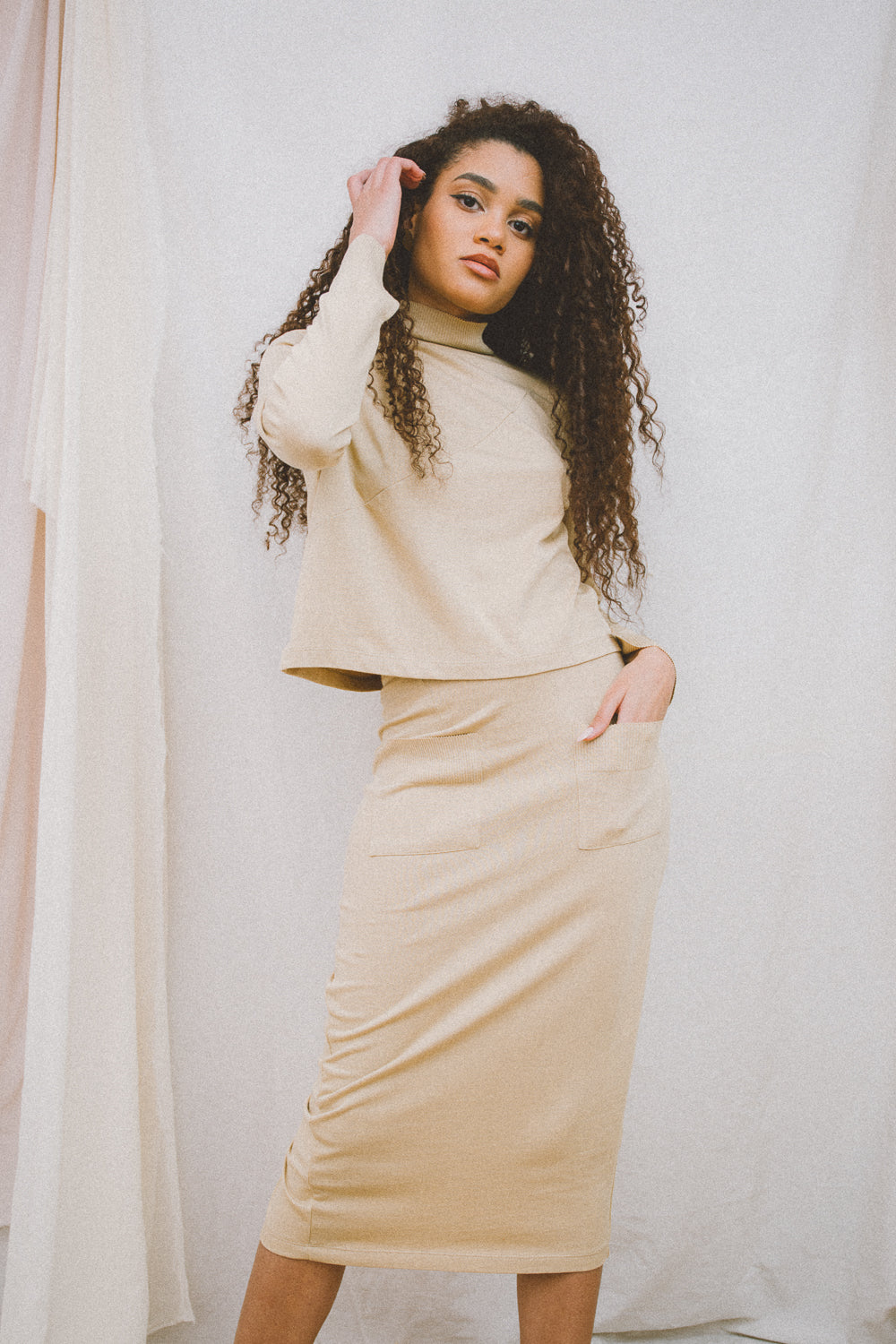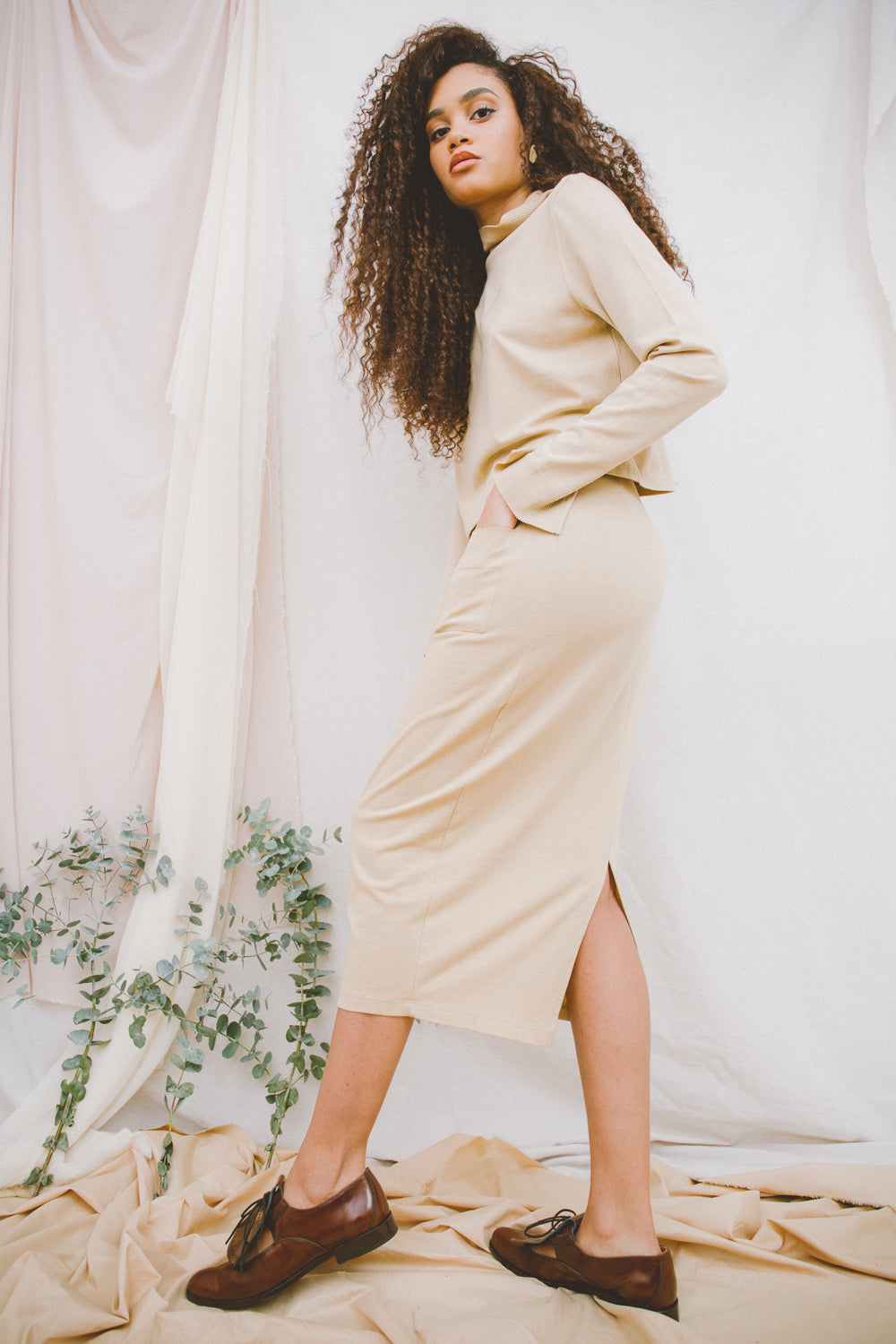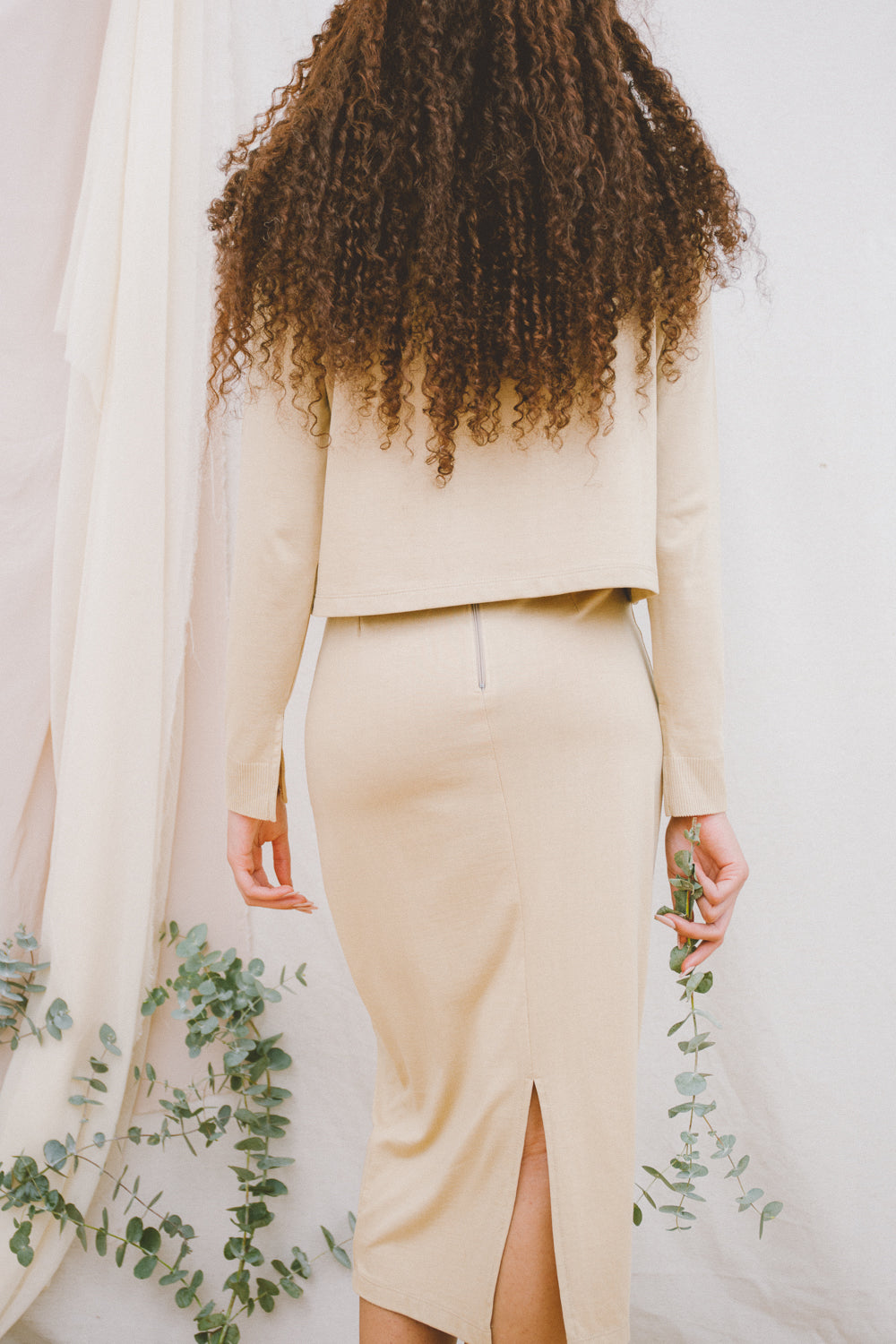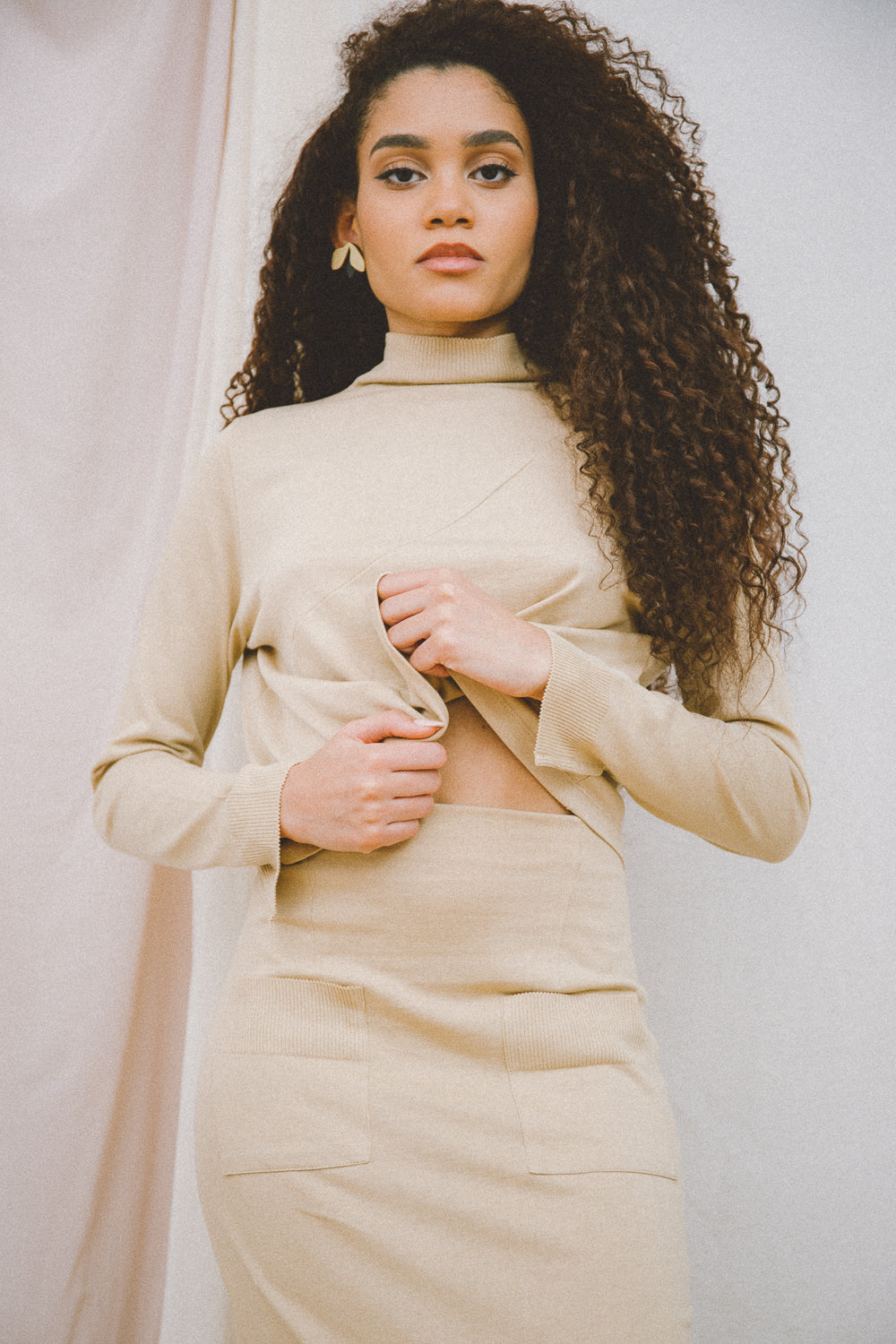 This knit skirt comes in easy pencil shape with rib pocket detail on the front which allows many different stylings & adapts to many occasions. Perfect worn with COSSAC's Ecru Knit Top.
PRODUCT DETAILS
Rib pockets on the front
Midi length
High waisted
Back slit
Zip centre back 
What makes Maxi Knit Skirt different?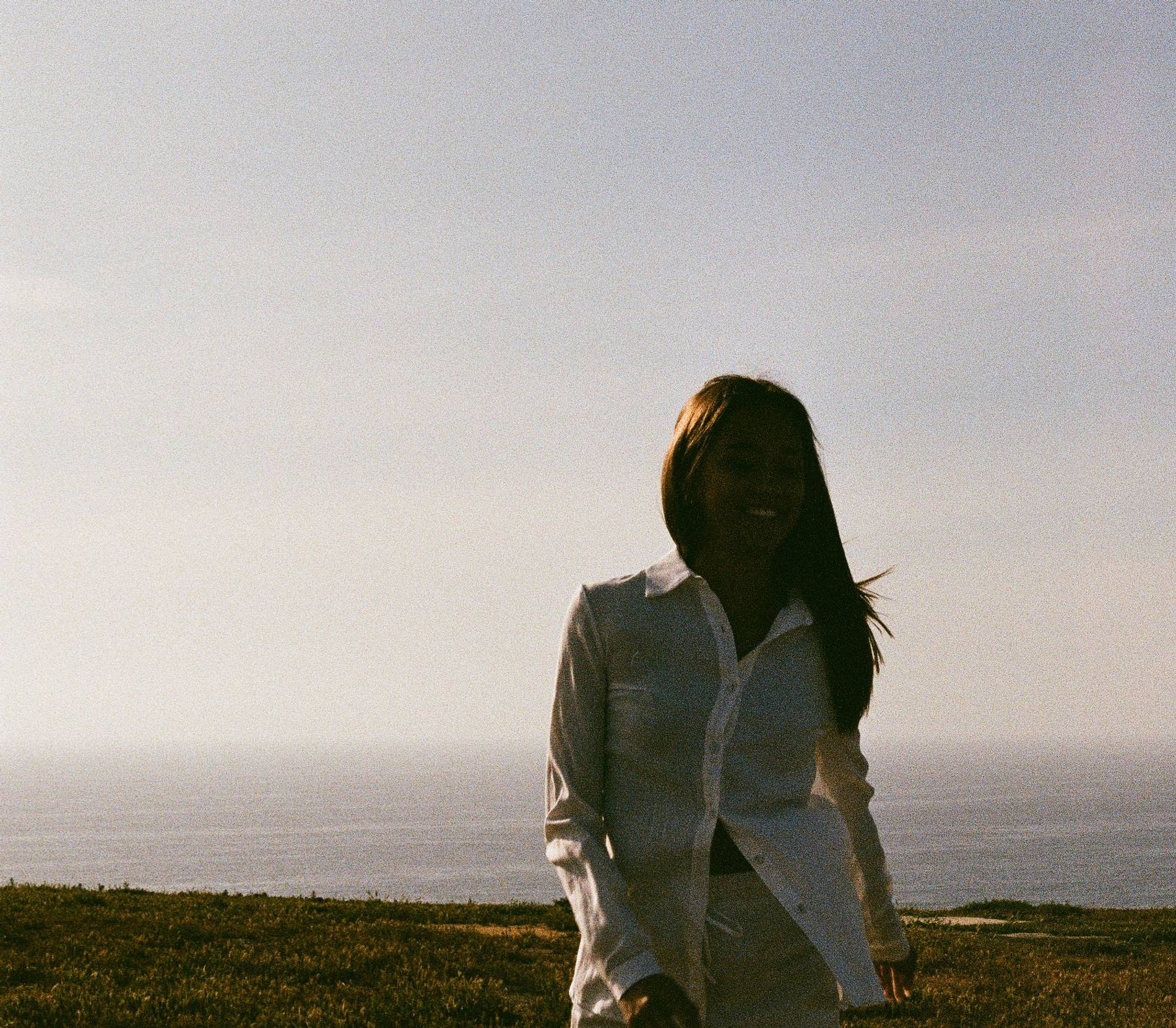 One more thing
Sustainability & Ethical Aspects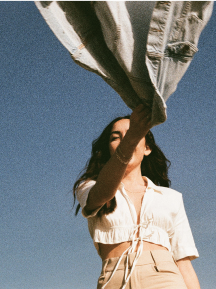 FAIR LABOUR
SUPPLY CHAIN TRANSPARENCY
VEGAN
SYNTHETIC-FREE