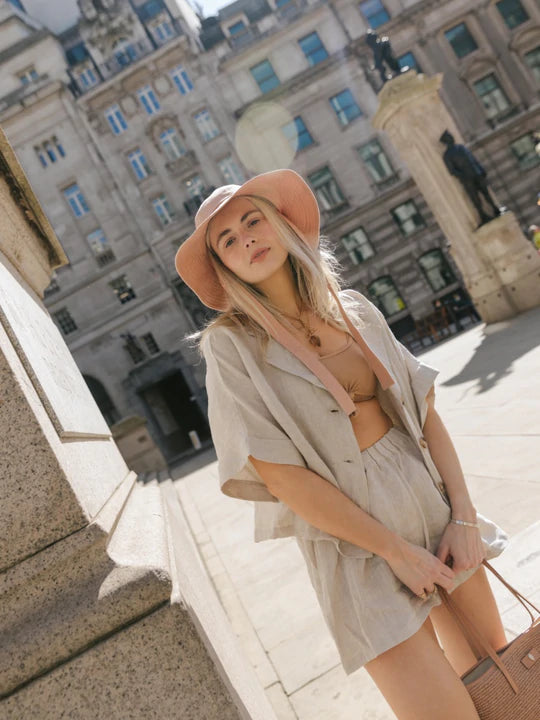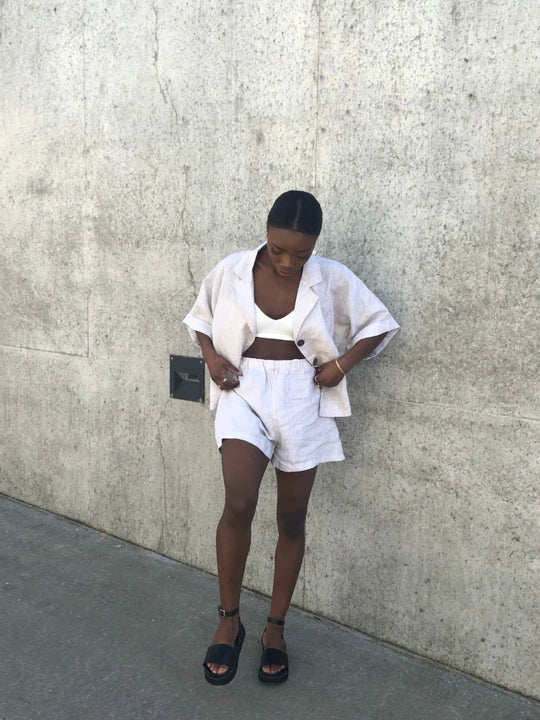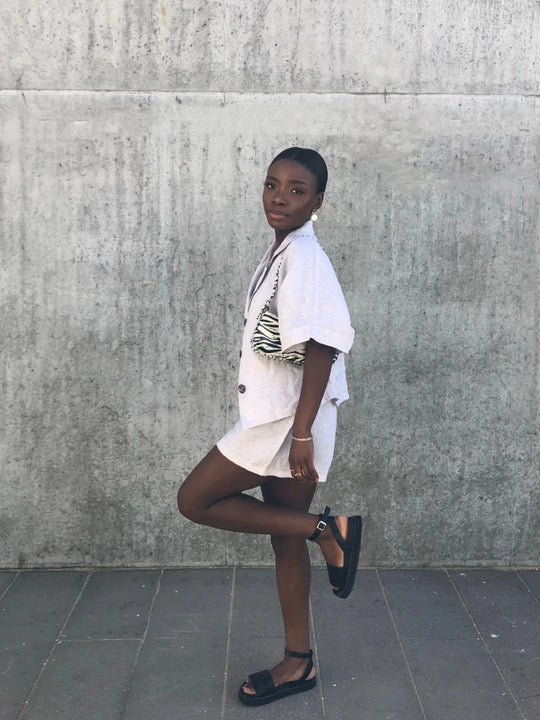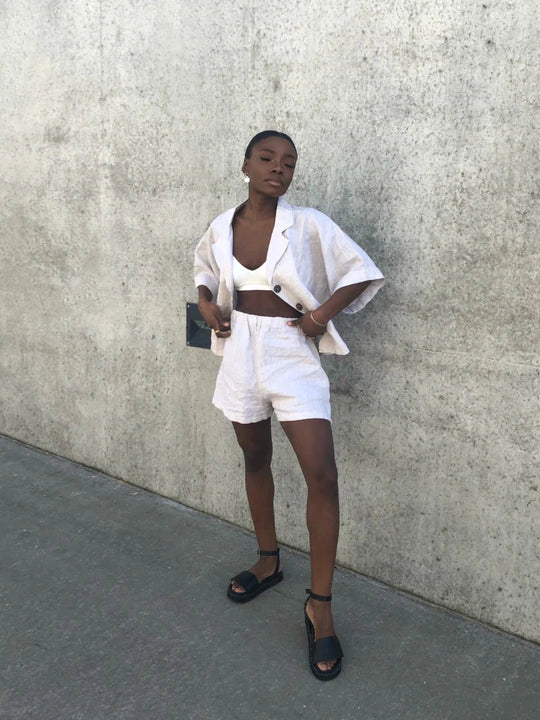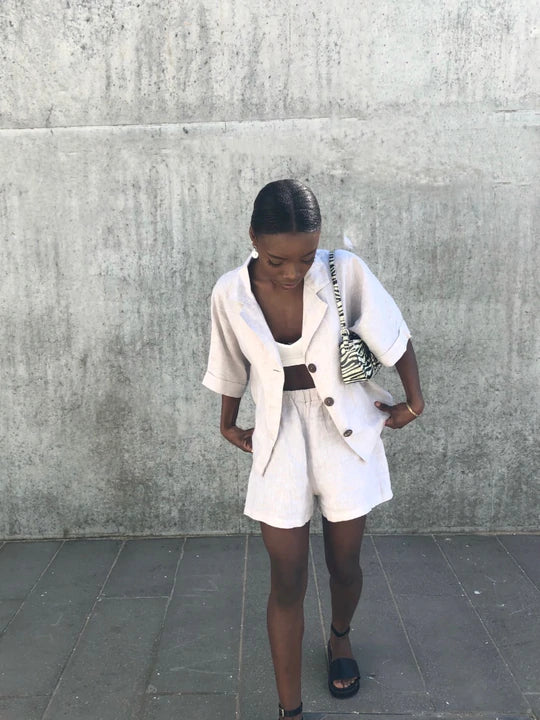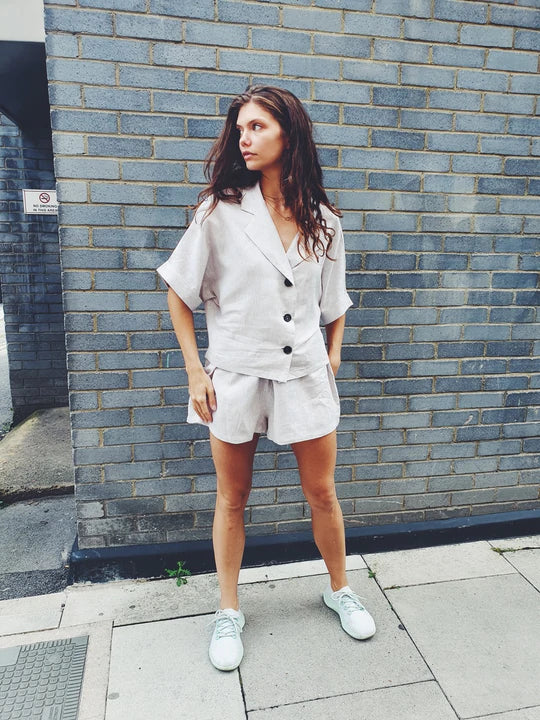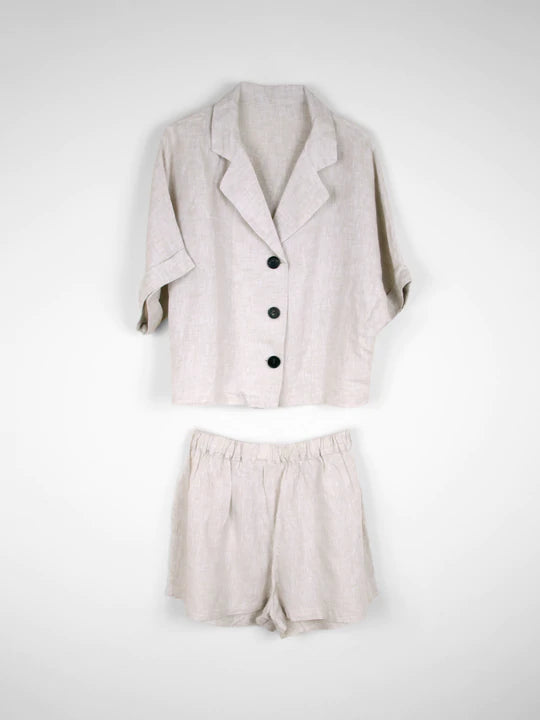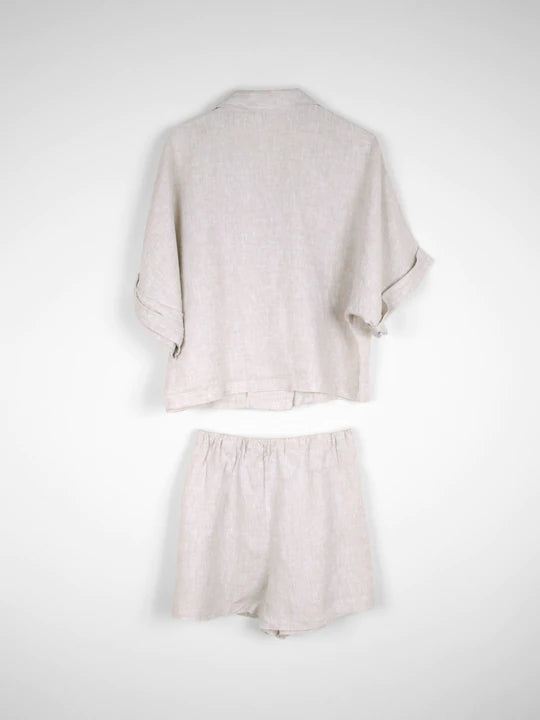 An essential summer set comprised of a low cut v-neck button-down shirt and shorts. The material, linen, is a breathable and lightweight fabric, making it perfect for sunny days.
PRODUCT DETAILS:

Loose-fitting double button top
Elasticated waistline on the shorts (flexible sizing)
Recycled paper buttons
What makes Linen Summer Set different?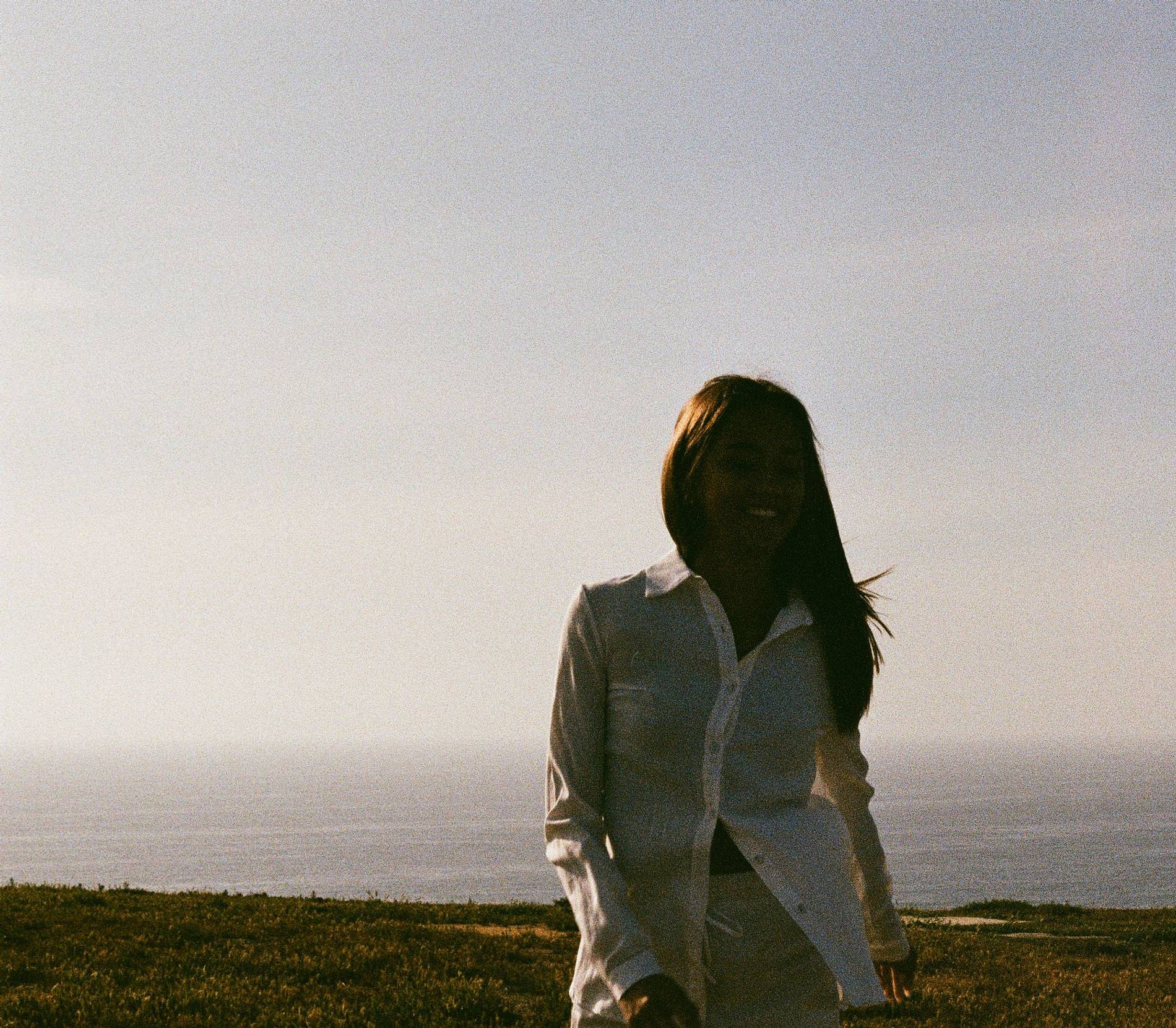 One more thing
Sustainability & Ethical Aspects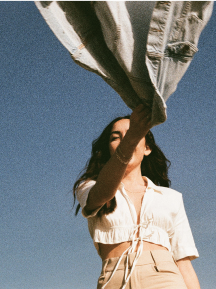 FAIR LABOUR
SUPPLY CHAIN TRANSPARENCY
ZERO WASTE
NON-TOXIC
CIRCULARITY
GIVE BACK
VEGAN