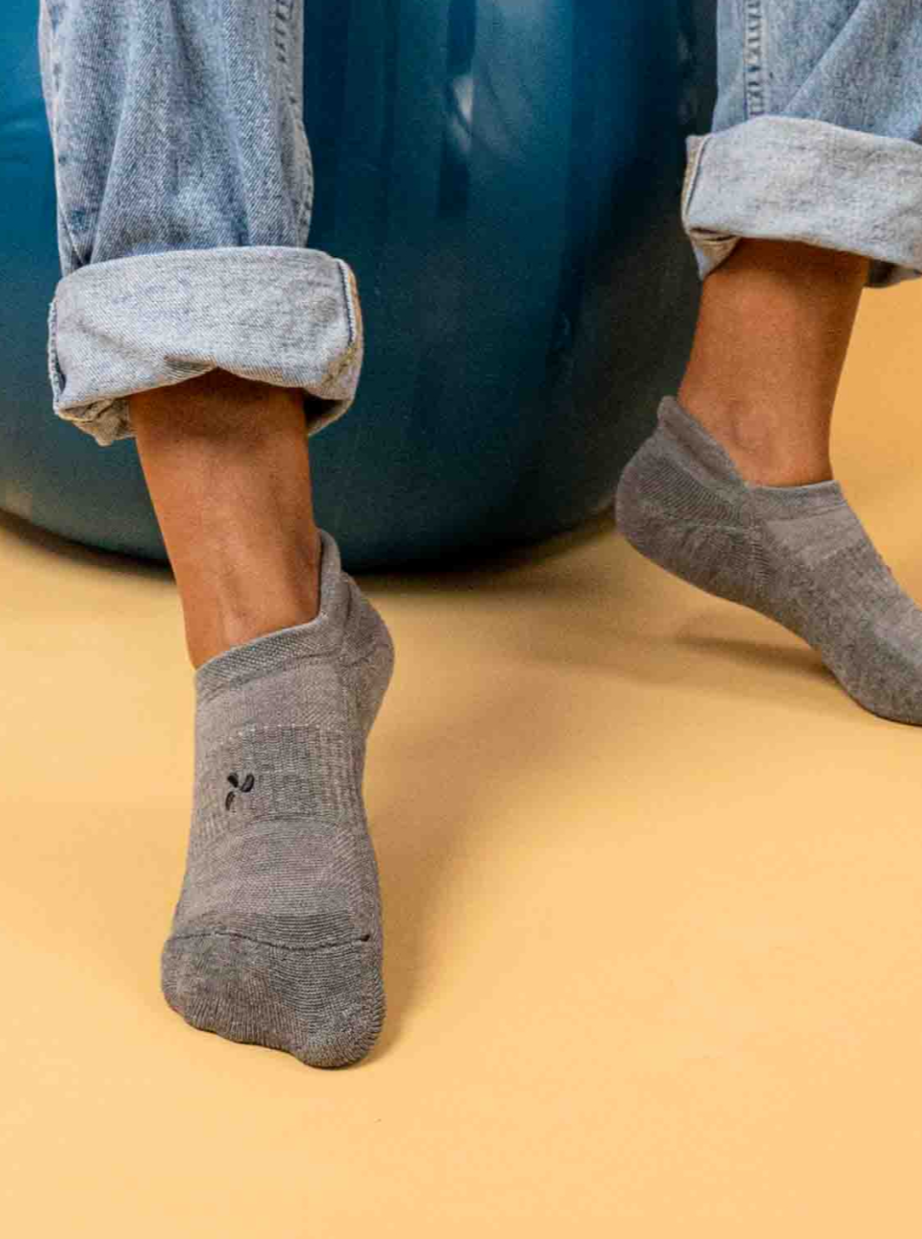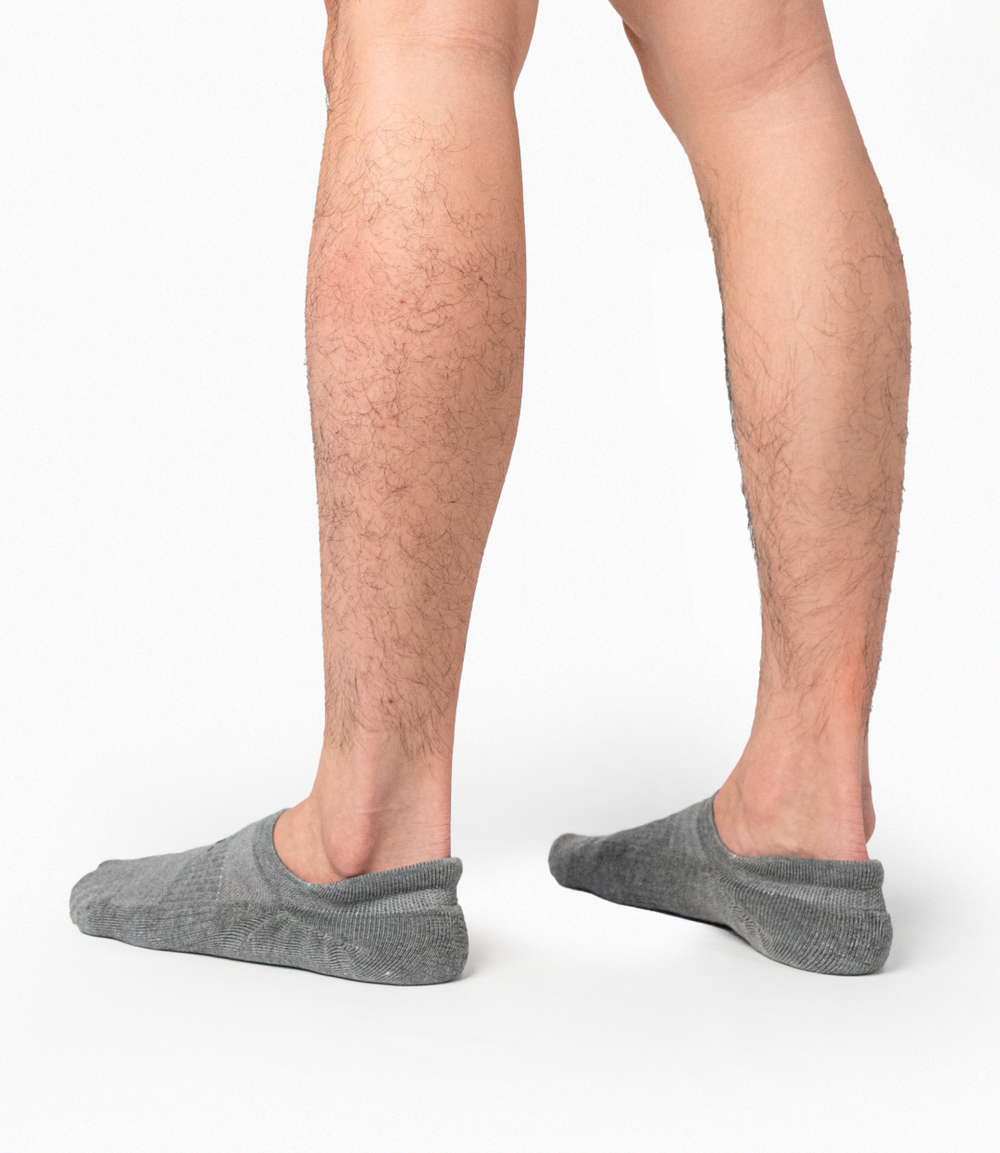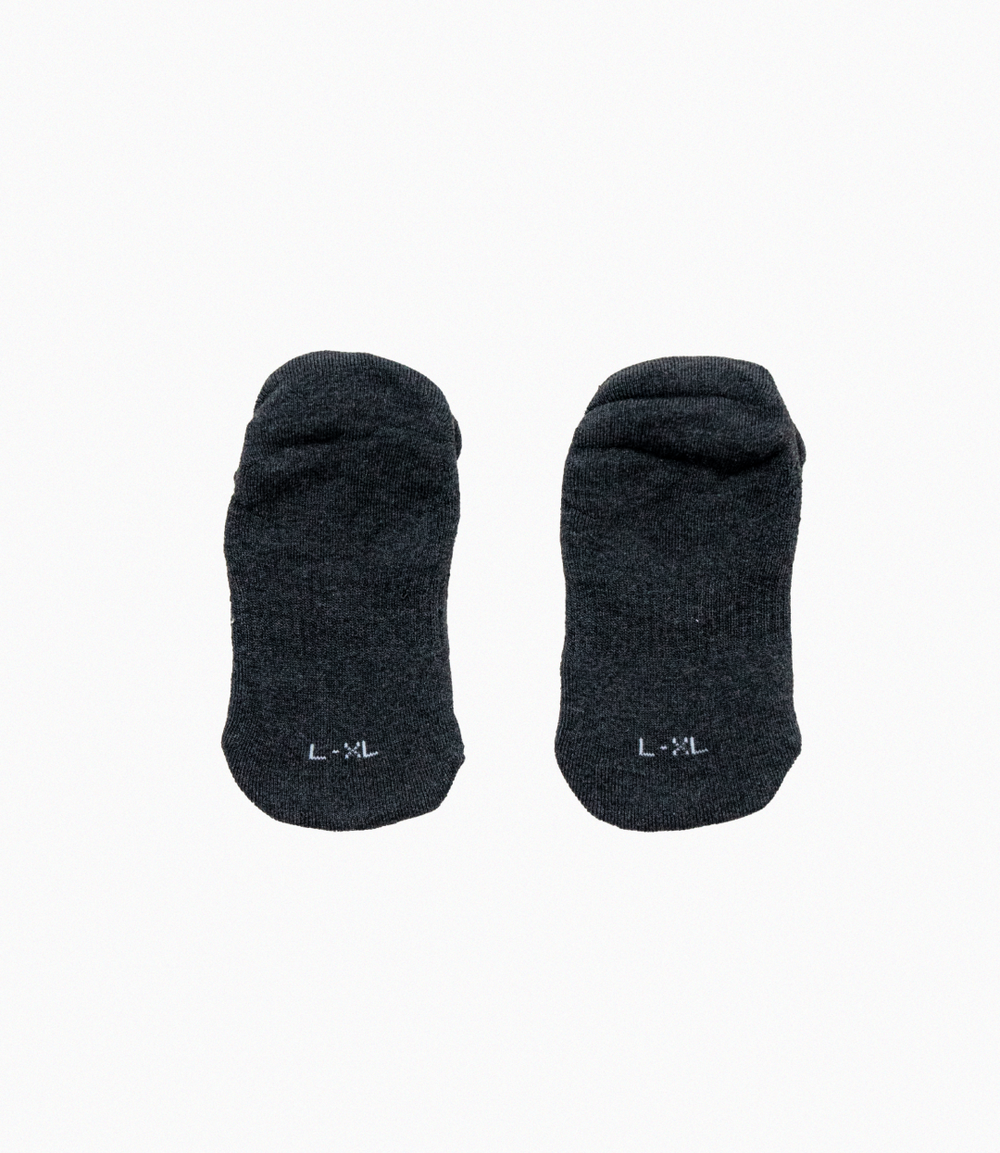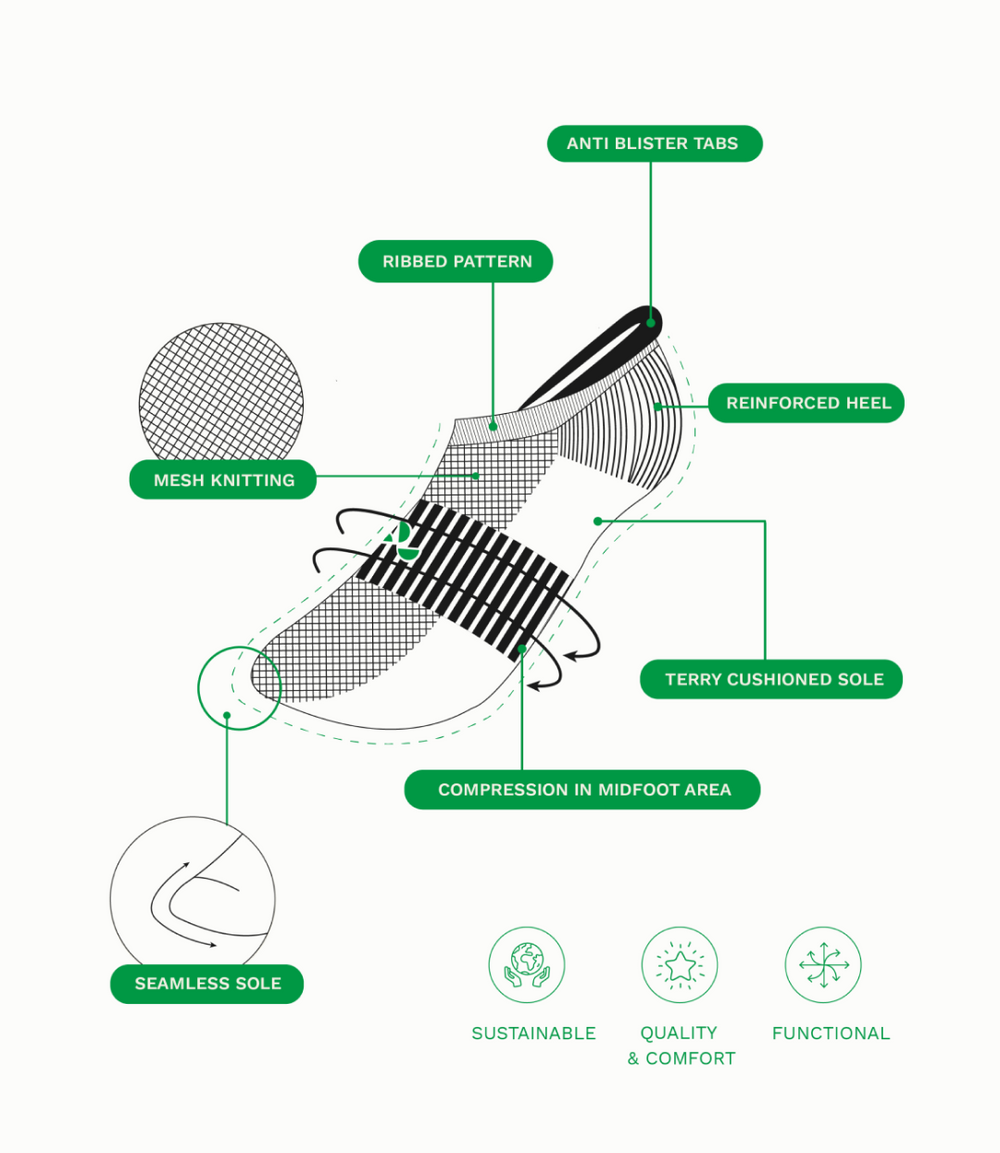 Low-Cut Bamboo Charcoal Socks
These bamboo charcoal low-cut socks wrap around the lower part of the ankle, with anti-blister tabs that prevent chafing. Designed to be minimally visible in low-top shoes. Suitable for runners, great for everyone. 
Made using a blend of bamboo fibre and charcoal, these socks are ultra-soft, breathable, antibacterial, and moisture-wicking. 
The sole is uniquely knitted to provide extra cushioning and absorb the shock of high-impact activity.
Engineered for everyone and every day, these socks are guaranteed to keep you dry and comfortable all day without having to worry about them getting funky.
PRODUCT DETAILS 
Soft and cushioned
Anti-blister tab
Secure fit 
What makes Bamboo Charcoal Socks different?
One more thing
Sustainability & Ethical Aspects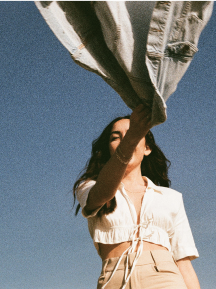 FAIR LABOUR
SUPPLY CHAIN TRANSPARENCY
VEGAN
CIRCULARITY