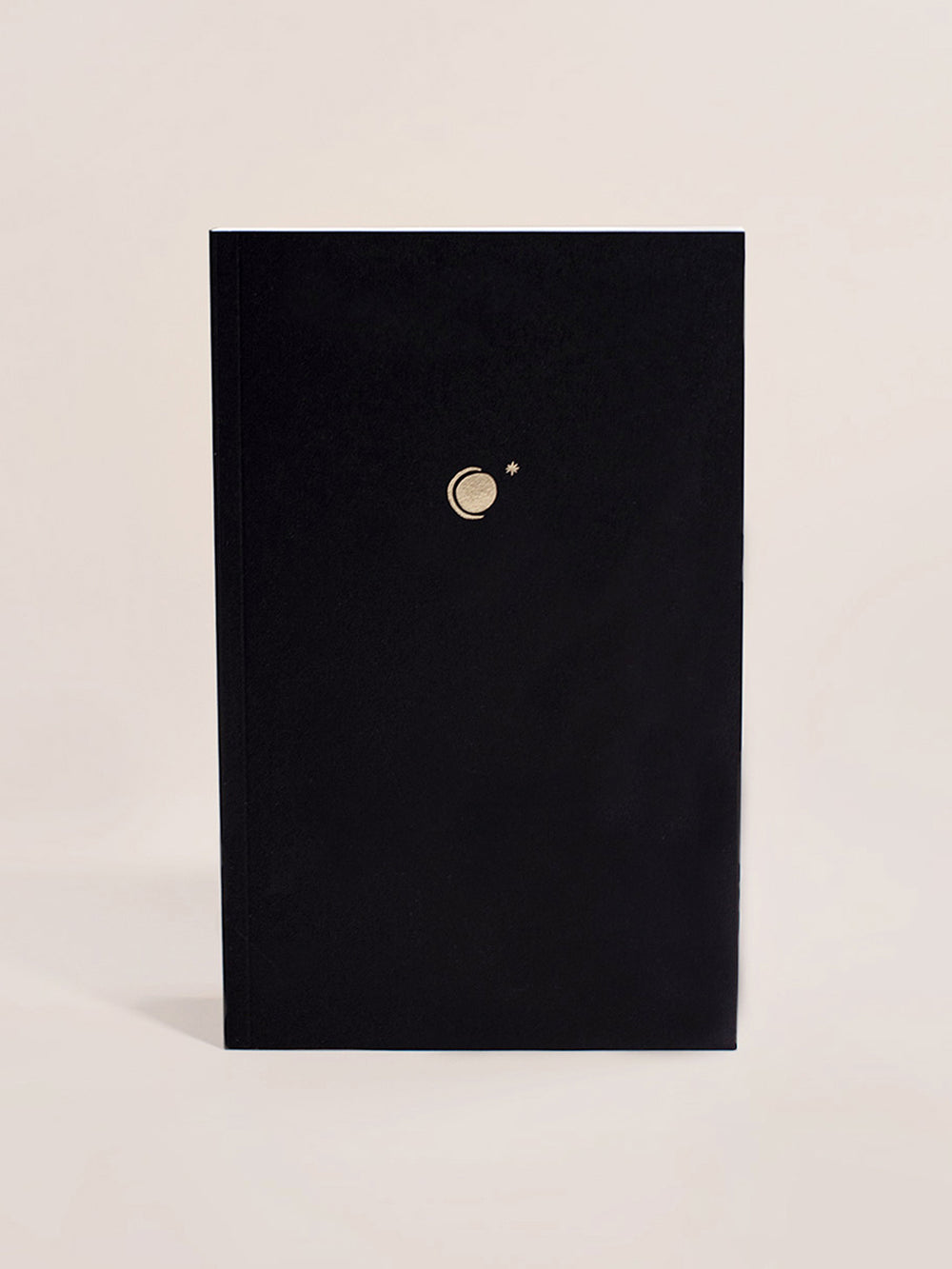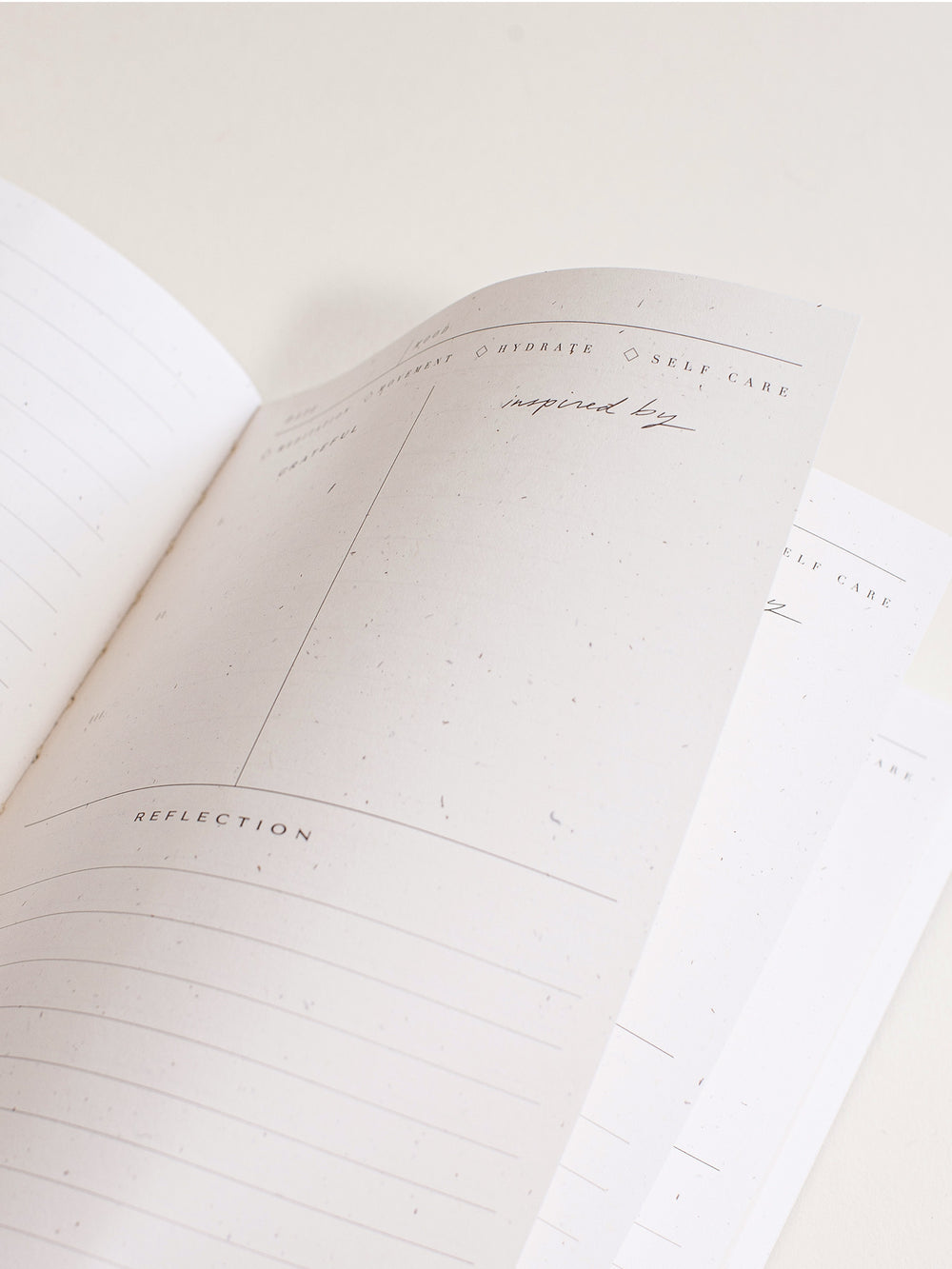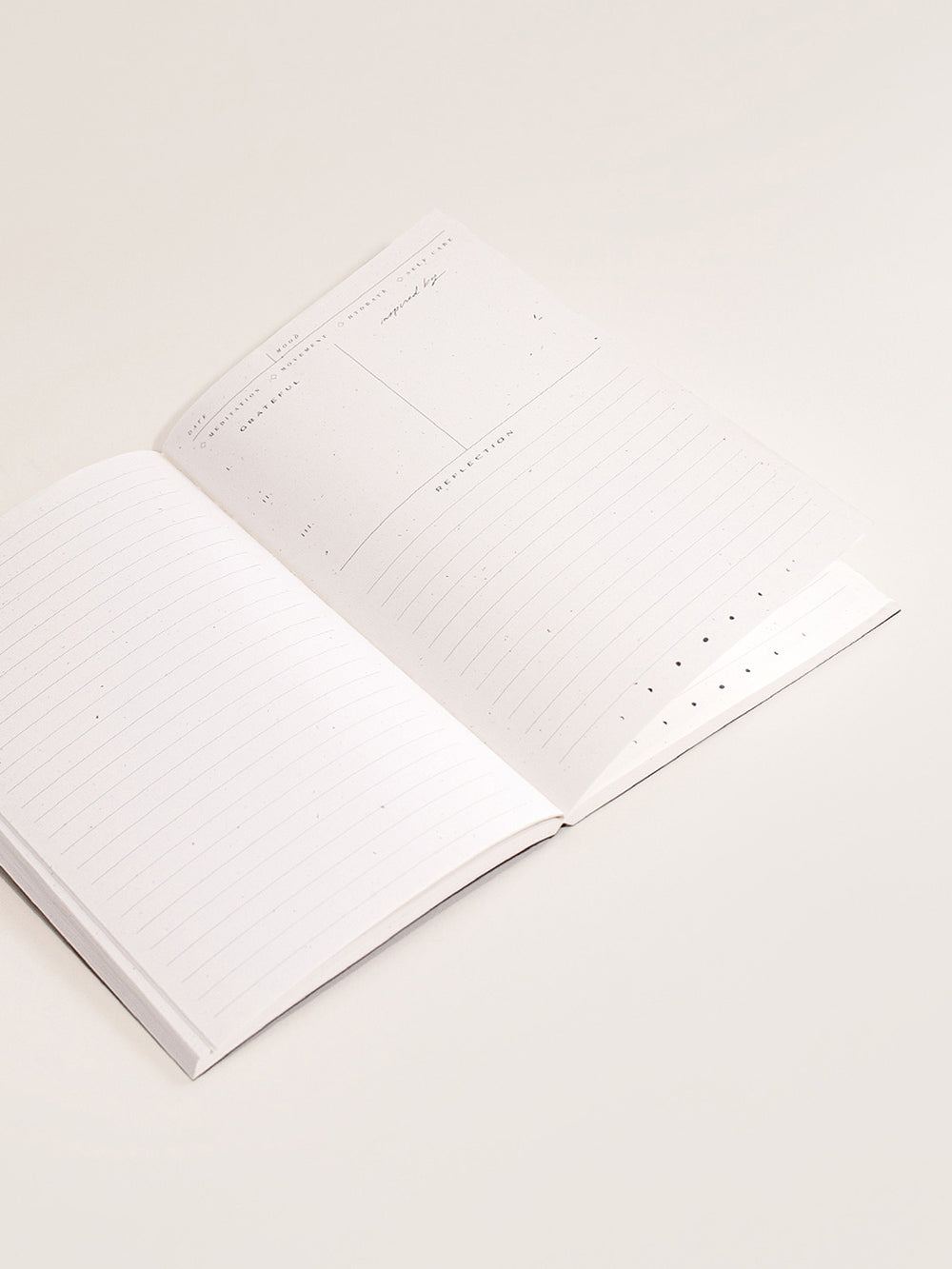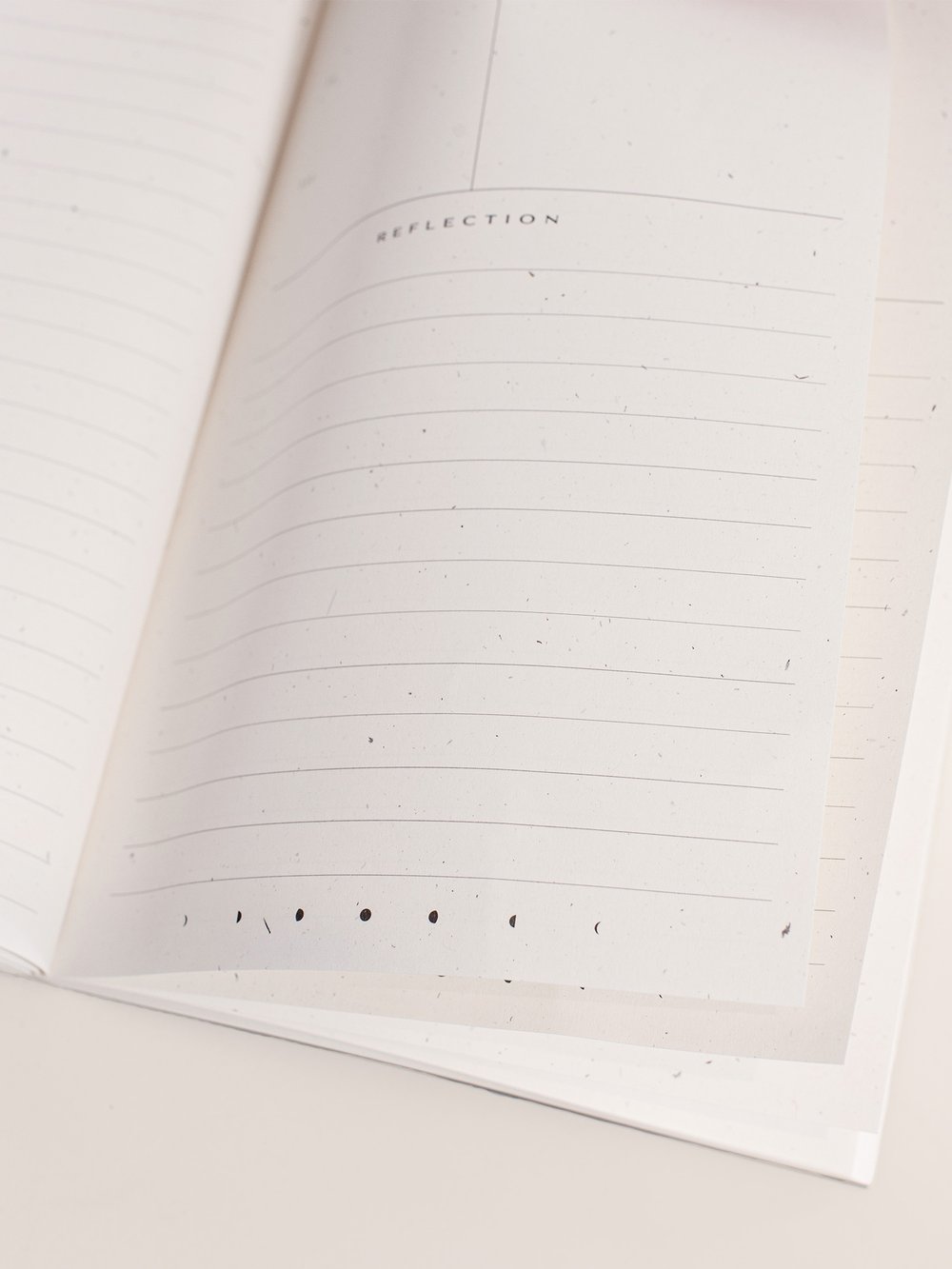 An intentional journal to guide you through your ideal nightly routine.
PRODUCT DETAILS

75 inner pages of daily entries and lined paper for journaling
High quality printing on luxe recycled paper in beach speckle
Perfect bound with gold foil pressed logo on back
Gold foil pressed cover printed on heavy stock in bianco
5'' x 8''
Check out our Day Journal if you are looking for something to start your day with. 
What makes Night Journal different?
ETHICALLY PRODUCED IN
Made in the USA, from paper mills located in Michigan, Boston and New York to printing partners across California.
ABOUT THE LABEL
Based in California, Wilde House Paper is a sustainable lifestyle goods brand founded by Megan and Connor. Inspired by everyday moments, the brand focuses on intentionality, sustainability and community, culminating into what Wilde House Paper is today.
As a commitment to sustainability, the brand ensures transparency in its operations and promotes a conscious community, from creating goods from 100% recycled paper stocks to the decision of producing them 100% in the US.
With paper mills located in Michigan, Boston and New York, and printing partners spread across California, every WH piece is produced locally to ensure lower carbon emissions, fair wages and ethical working conditions. What's more, every order placed is one tree planted as the paper label partners with the non-profit organisation, One Tree Planted.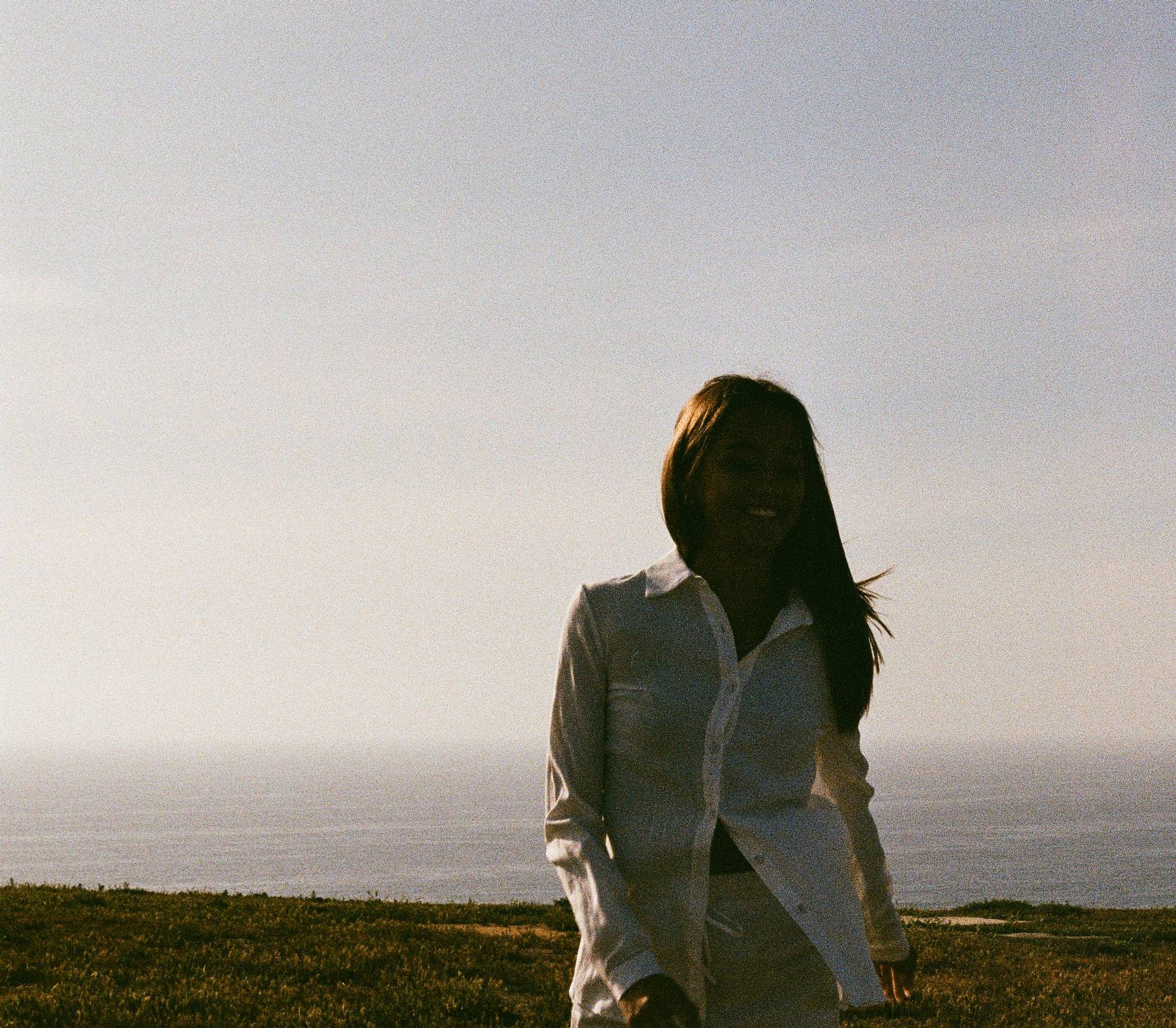 One more thing
Sustainability & Ethical Aspects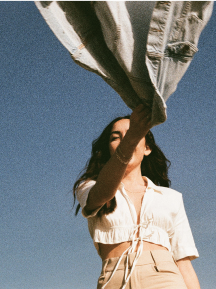 FAIR LABOUR
SUPPLY CHAIN TRANSPARENCY
CIRCULARITY
VEGAN