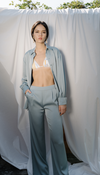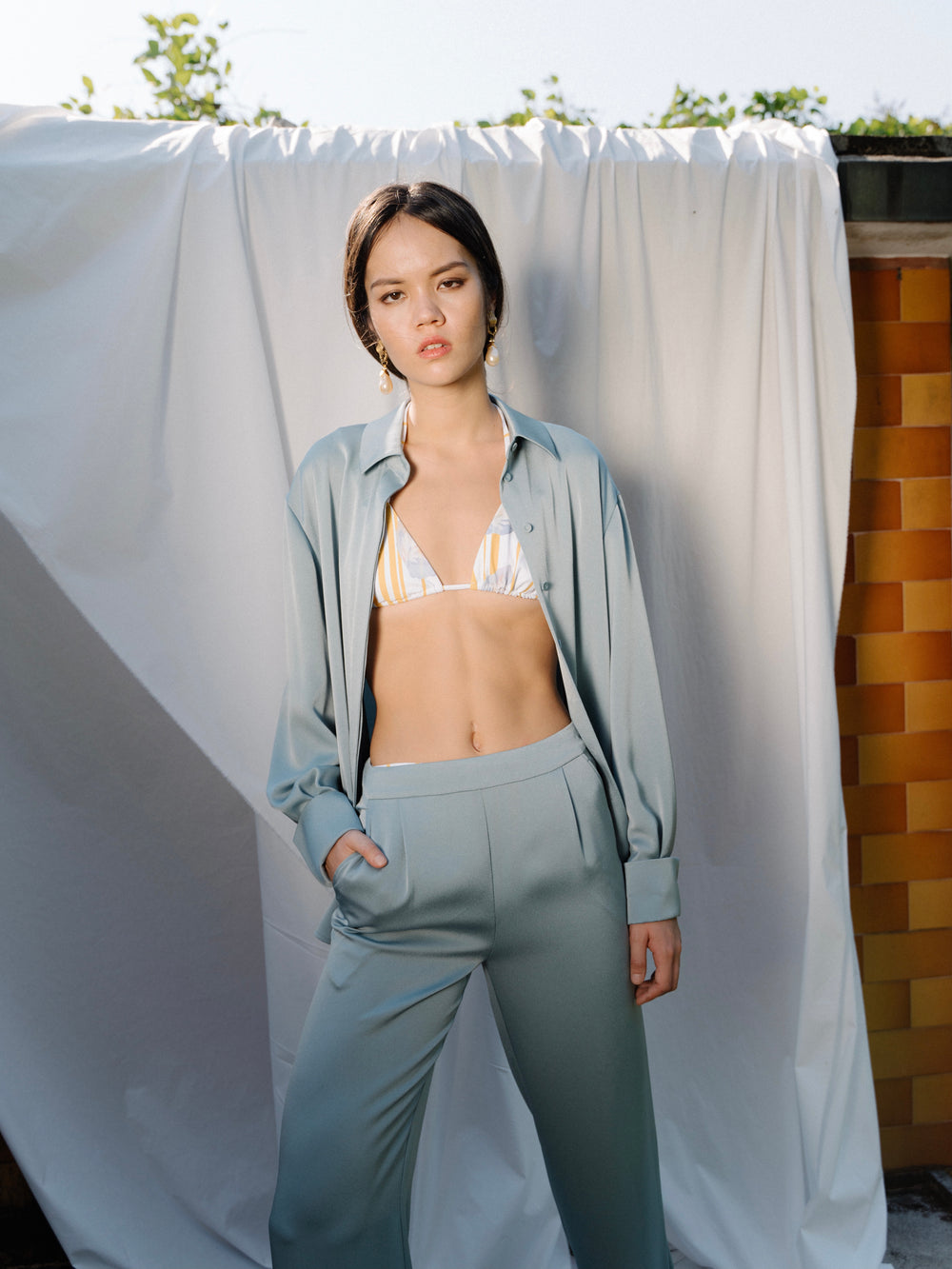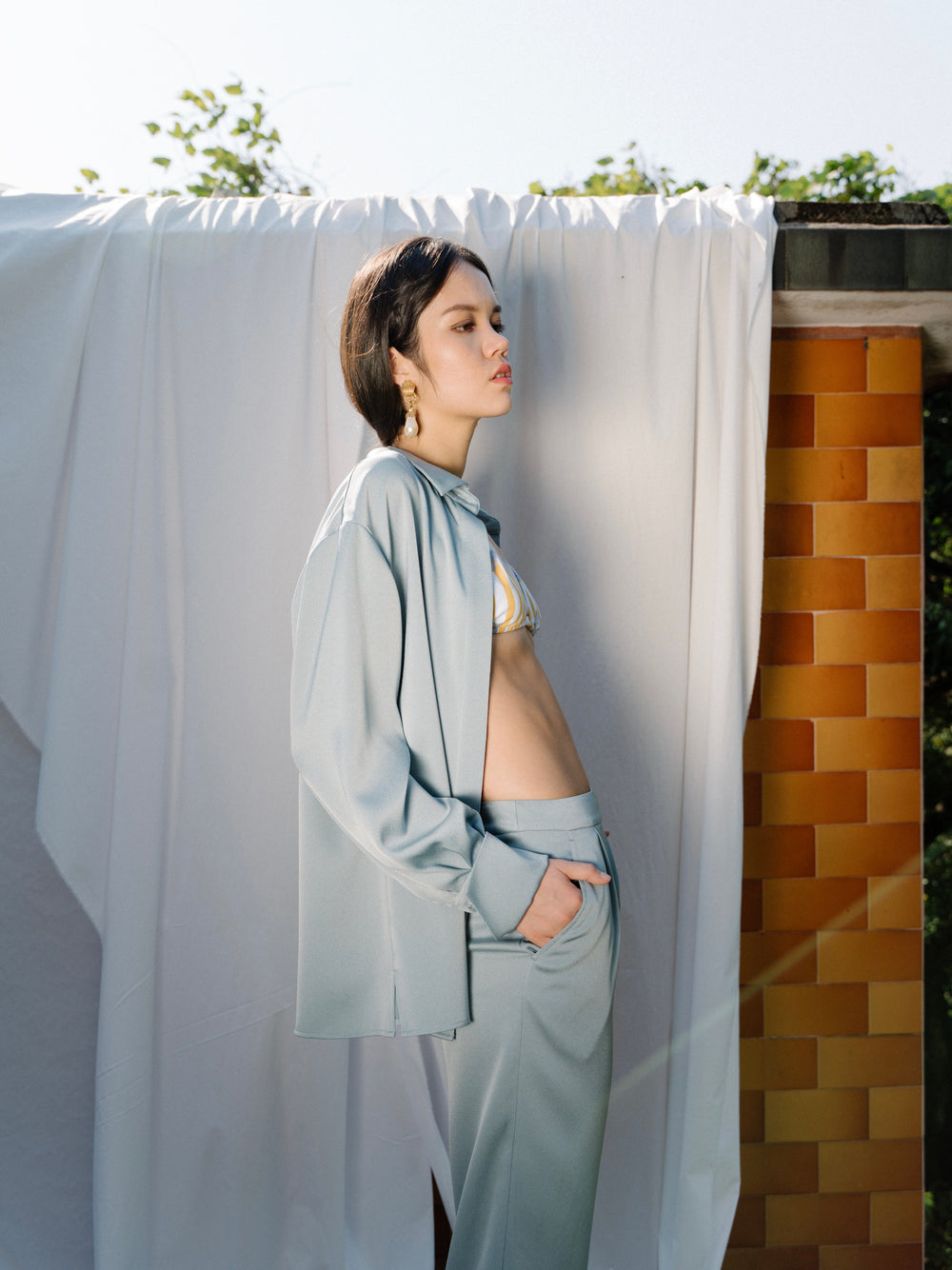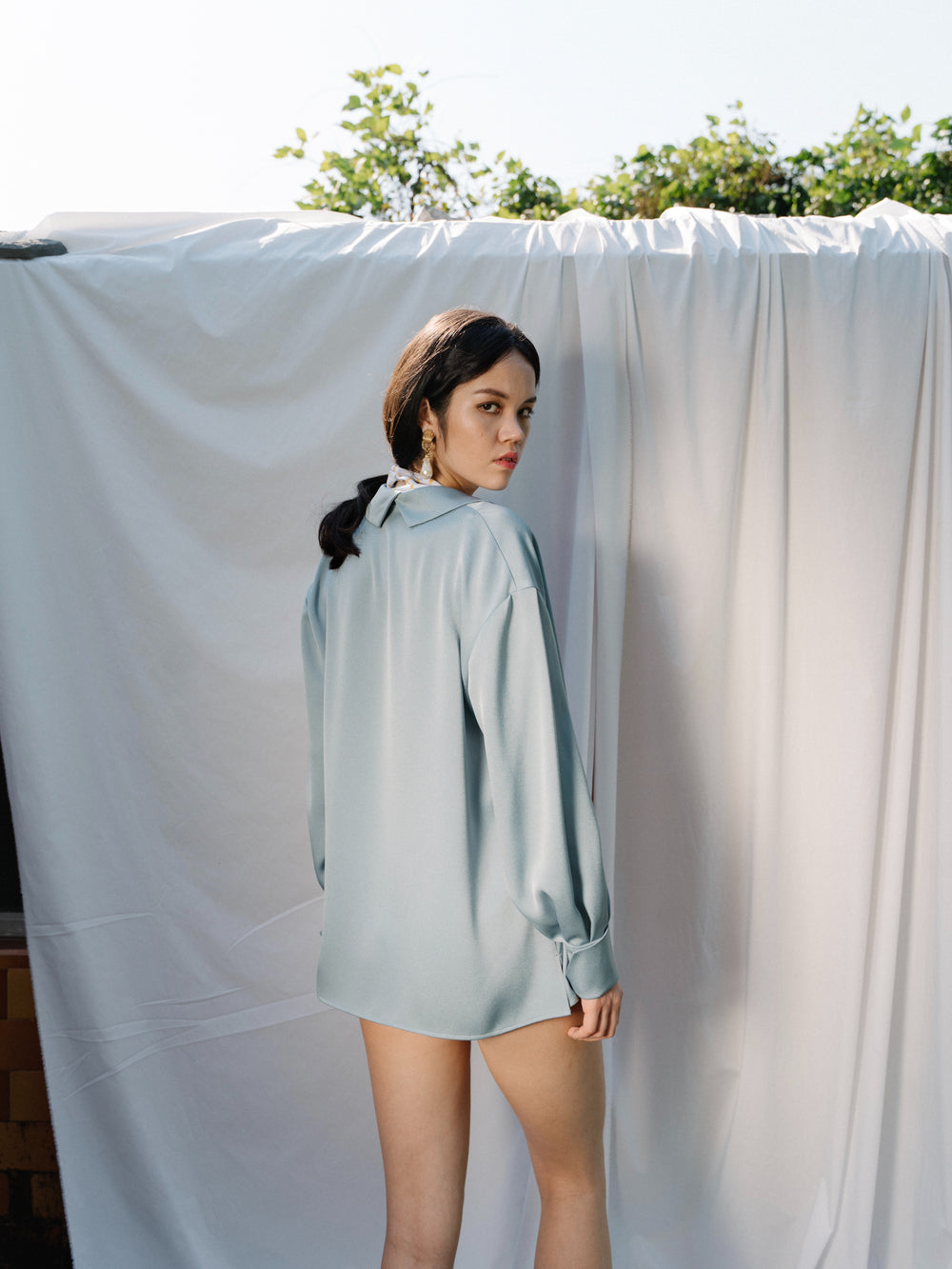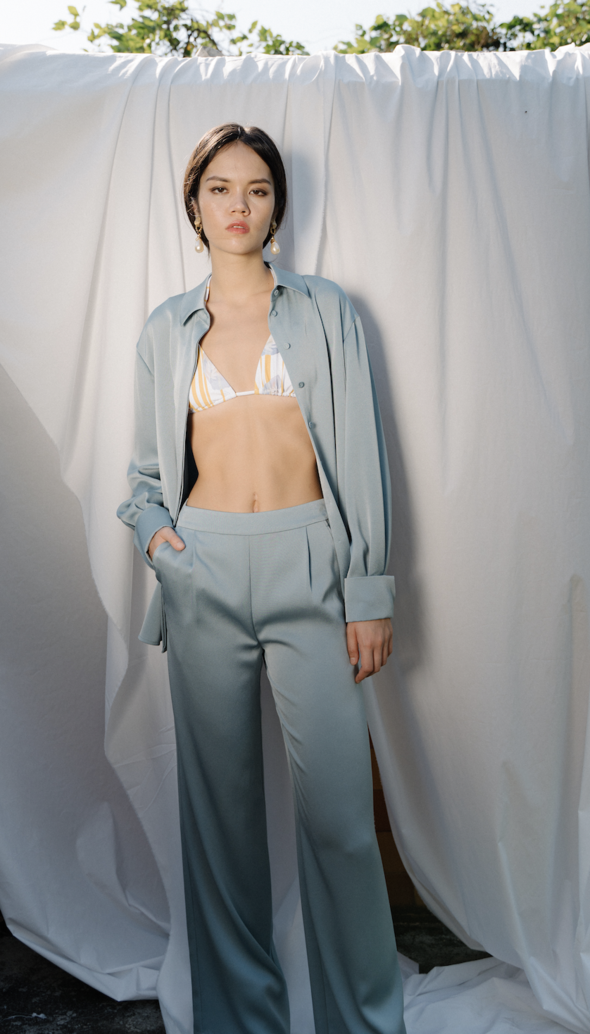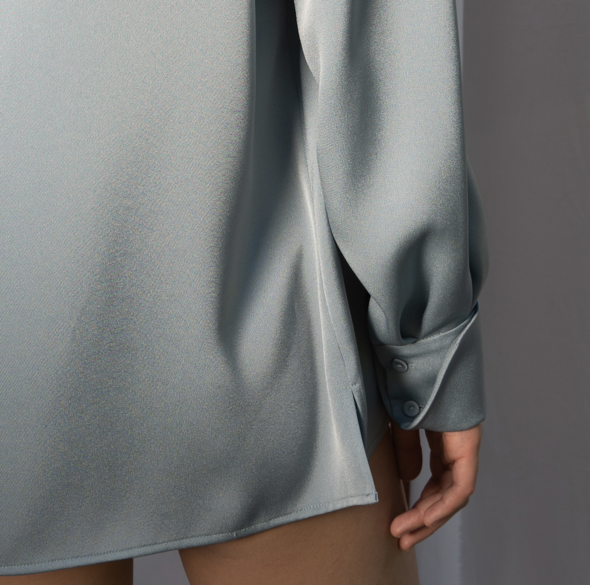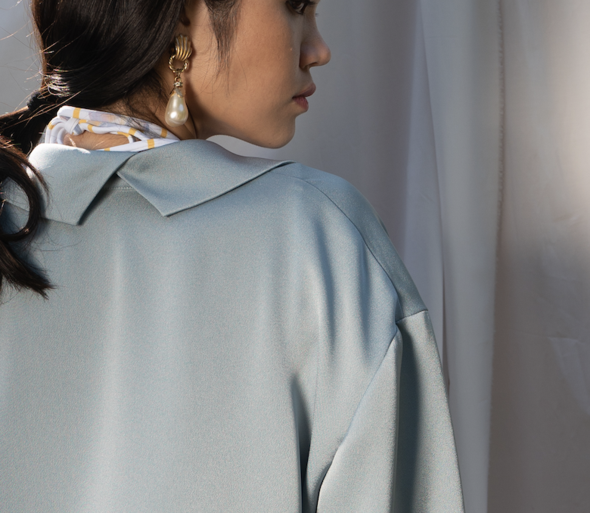 Róu classic pyjama-looking suit set is made with salvaged limited fabric with a silky finishing. It is a timeless design and has a relaxed, comfortable fit that goes well with sneakers or strappy heels.
The top is a tight length hidden-button blouse with over-lapping designed details at collar and cuffs. Slightly dropped shoulder and bishop sleeve. The bottom is a high-waisted relaxed straight-leg pants with zipper closure on the side. 
PRODUCT DETAILS
Medium weight satin fabric
Non-stretch fabric
Cut for a relaxed fit
Top
Designed shirt collar & cuff
Dropped shoulder 
Self-cover buttons
Bottom
High-waisted with waistband
Straight wide leg
Side pockets & zipper
 Note: Limited edition (less than 20 set each colour) due to the limited availability of salvaged fabric. Small runs only!
What makes PJ Suits Set Light Blue different?
SUSTAINABLY MADE FROM
70% upcycled acetate & 30% rayon
WASHING & CARE INSTRUCTIONS
Eco dry and cleaning recommended
ETHICALLY PRODUCED IN
Made ethically in a WRAP-certified factory in Shenzhen, China.
The 12 WRAP Pinciples consist of:
Compliance with laws and workplace regulations
Prohibition of forced labor
Prohibition of child labor
Prohibition of harassment or abuse
Compensation and benefits as required by law
Hours of work as limited by law
Prohibition of discrimination
Health and safety
Freedom of association and collective bargaining
Environment
Customs compliance
Security
ABOUT THE LABEL
"柔" in Chinese is pronounced "Róu", which means softly in English. The Chinese character perfectly embodies the company's ideology of making each garment with care and love. The Hong Kong label is committed to sustainability by being conscious and ethical in material sourcing, design and manufacturing.
Founded in 2020, Róu So constantly seeks over-produced inventory, leftover fabrics, and trim waste from various vendors, including manufacturers and fabric mills. These salvaged, high-quality materials are then upcycled into beautiful exclusive pieces that are definitely worth the wait.
Róu So is made to celebrate women of all shapes, sizes and ethnicities with an effortless and sustainable flair, creating timeless silhouettes. Ultimately, inspiring and promoting conscious shopping without compromising on style.
One more thing
Sustainability & Ethical Aspects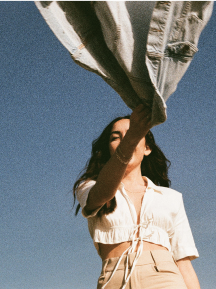 FAIR LABOUR
SUPPLY CHAIN TRANSPARENCY
CIRCULARITY