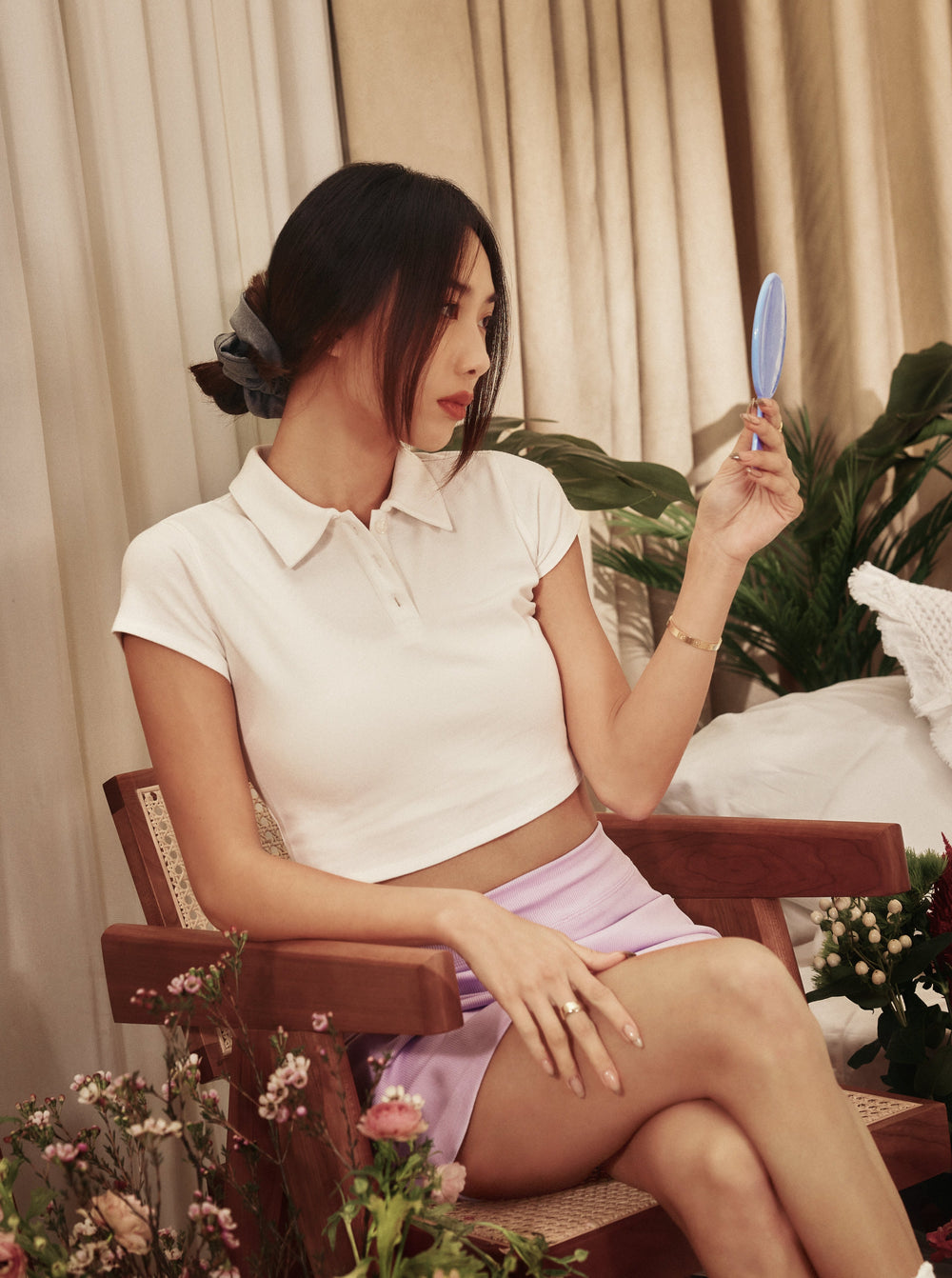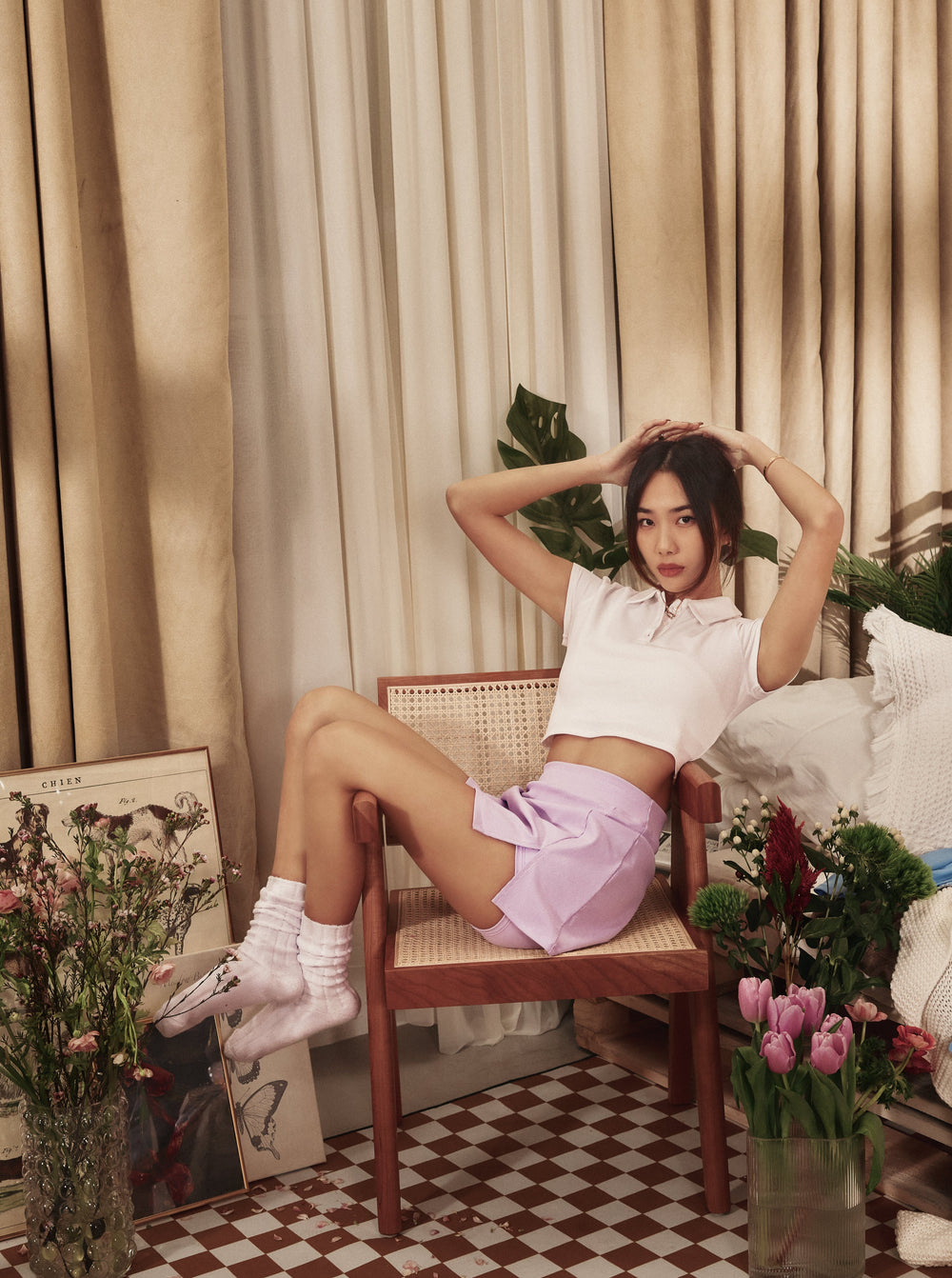 A lightweight top with a classic collar and fitted silhouette. Perfect for your tennis games or pair it with your everyday look!
What makes Polo Crop Top different?
ETHICALLY PRODUCED IN
Made ethically in a family-owned factory in China under the following conditions:
Comfortable working conditions (air conditioned environment in the summer; warm heating system in the winter)
Strictly no child and forced labour
Paid holidays and overtime work based on local rules
ABOUT THE LABEL
Based in Hong Kong, Resew House is on a mission to reduce waste in the fashion industry through reusing and repurposing unwanted fabrics. Their goal is to a brand that is good for our precious mother earth and create a healthy and happy life style for each and everyone of us.
Over 80% of products come from a recycle base and deadstock fabric, thereby diverting waste away from landfill. And the brand consistently donates part of their left over fabric to a local care house in Macau, where those fabric will be used for cleaning.
One more thing
Sustainability & Ethical Aspects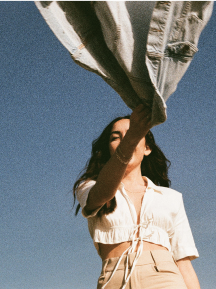 SUPPLY CHAIN TRANSPARENCY
FAIR LABOUR
CIRCULARITY
VEGAN
ZERO WASTE